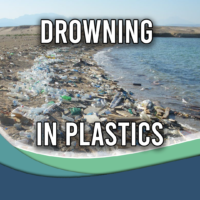 Webinar: Drowning in plastics
Learn how gross pollutant traps affect the hydraulics of local waterways and join us for a discussion about ideas for cleaning up in the great ocean garbage patches
Can we save our water from our rubbish? Gross pollutant traps and other litter management techniques can affect the hydraulics of local waterways. Join us for a discussion of viable options for cleaning up stormwater before and after runoff enters major waterways. We'll also discuss the feasibility around a range of ideas for cleaning up the microplastics and other debris in the great ocean garbage patches.
Date: Wednesday, 5 October 2022
Time: 10:00am (Australia/Sydney; find your local time)
Resources: Webcasts and other documents will be available here
Register your interest: https://awschool.com.au/training/webinar-drowning-in-plastics/
Presenters:
Surface Water Solutions
Educated at the University of California at Berkeley, Krey is a civil engineer and project manager with international experience in water resources. He is engaged in computational modelling, engineeri...
Read more