Webinars
AWS free webinars provide education and knowledge delivered by world-class experts.
Covering an extensive range of topics, our webinars are a great opportunity for water professionals to connect and expand their personal networks and industry knowledge.
If you have suggestions for future webinars or would like to get involved, please let us know by contacting Joel Voortman
Upcoming Webinars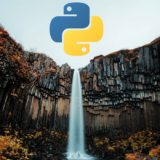 The open-source programming language Python has become an indispensable tool in science and engineering. What are its benefits for hydro(geo)logists?
1619568000
Wednesday, 28 April, 2021 12:12

Date: Wednesday, 28 April, 2021
Presenters: Luk Peeters, Chris Turnadge, Vincent Post
---
View past webinars