Webinars
The Australian Water School, AWS, runs free webinars delivered by highly-regarded international water professionals. The webinars encourage knowledge-transfer and capacity-building across a wide range of disciplines in the water sector. AWS Webinars address significant, innovative or critical advances in water science, technology and management.
If you have suggestions for future webinars or would like to present, please let us know by contacting Joel Voortman
Email:  training@awschool.com.au
Upcoming Webinars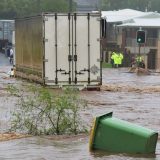 ARR is now updated for the first time in 30yrs, learn about new developments and how to access the data hub.
1594166400
Wednesday, 8 July, 2020 12:12

Date: Wednesday, 8 July, 2020
Presenters: Mark Babister, Monique Retallick, Krey Price
---
View past webinars