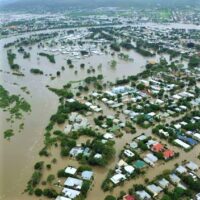 Webinar: What the PMF?
What is the Probable Maximum Flood (PMF) and should we be designing for it?
The PMF has long been used as a bookend for a worst-case scenario. In concept, the PMF is the largest flood resulting from a combination of severe meteorological and hydrological conditions that could reasonably be expected to occur. Can we expect to see a PMF anywhere? Is a project that is designed to protect against the PMF truly safe? Expand your knowledge by joining our webinar to hear international experts address these questions and more.

Register Now!
Date: Wednesday, 8 September 2021
Time: 10:00am (Australia/Sydney; find your local time)
Resources: Webcasts and other documents will be available here
Register your interest: https://awschool.com.au/training/what-the-pmf/
Presenters:
Resources:
Surface water hydraulics
8 Sep 2021
Surface water hydraulics
8 Sep 2021
Surface water hydraulics
8 Sep 2021
Details:
---