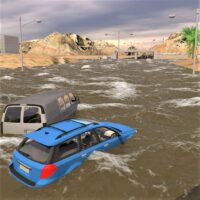 Webinar: Technological advances in the water sector
Improving our ability to model and map the movement of water.
#127

Join us for a panel discussion with industry experts to highlight how some of the latest technological advances, present some amazing new technologies and discuss where the future might take us, including;
- How are drones changing the way we capture high water marks?
- How can augmented reality and 3D visualisation improve flood safety?
- How can electrical resistivity tomography and ground penetrating radar help us map palaeofloods?
Date: Wednesday, 1 December 2021
Time: 10:00am (Australia/Sydney; find your local time)
Resources: Webcasts and other documents will be available here
Register your interest: https://awschool.com.au/training/webinar-technological-advances-in-the-water-sector/
Presenters:
Surface Water Solutions
Educated at the University of California at Berkeley, Krey is a civil engineer and project manager with international experience in water resources. He is engaged in computational modelling, engineeri...
Read more
Details:
image: Flood VR from Pixel Farm