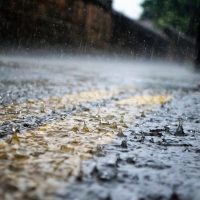 Webinar: Rain-on-Grid Modelling with HEC-RAS
View 2D Water Modelling with HEC-RAS Course March 2019
Software improvements, access to meteorological data and new improvements under development.
Continuing improvements to hardware, software, and meteorological data availability are allowing the increased application of direct precipitation modelling around the world, blurring the lines between hydrological and hydraulic software applications.
Date: Wednesday, 15 August 2018
Time: 1:30pm (Australia/Adelaide; find your local time)
Format: Presentation, Discussion + Q&A (up to 60mins)
Cost: Free
Chair: Trevor Pillar, National Partnerships Manager
Resources: Webcasts and other documents will be available here
Register your interest: https://awschool.com.au/training/webinar-rain-on-grid-modelling-with-hec-ras/
Presenters:
Resources:
Details:
Register for the below online courses in HEC-RAS:
This webinar demonstrates the use of rain-on-grid modelling in HEC-RAS, including theoretical background, common practices for model adjustments and improvements to infiltration and roughness parameters that are under development and the additional capabilities they will provide in future versions of HEC-RAS.
Topics covered includes:
Basic demo or animation of a rain on grid setup and results
Discussion of rain on grid principles and how it's conceptually different from regular flood modeling (roughness, tolerances, sheet flow paths, etc.)
Introduction of what's coming in 5.1 to improve rainfall-runoff modeling in HEC-RAS (infiltration, spatially varying patterns, etc.)
Where the industry is heading with using hydraulic models as rainfall-runoff models (gridded radar data, etc.)
Registrant Map
---