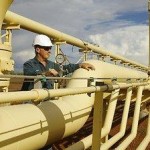 Webinar: Gas Policy and Water Management
This 45-minute webinar aims to better inform the Gas Policy debate in Australia.
Date: Thursday, 2 February 2017
Contact: Trevor Pillar T: +61 8 8236 5200 E: training@awschool.com.au
Resources: Webcasts and other documents will be available here
Register your interest: https://awschool.com.au/training/webinar-gas-policy-water-management-2/
Presenters:
CSG & GW Consultant
As Director of Water Management Implementation in the NSW Office of Water, George was responsible for surface and groundwater management. He has been writing groundwater policy for the NSW government ...
Read more
Resources:
Mining
2 Feb 2017
Mining
2 Feb 2017
Mining
2 Feb 2017
Details:
---