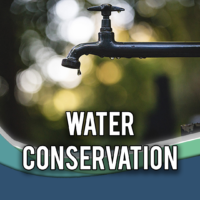 Webinar: Water conservation: costs and benefits
This webinar highlights innovative ideas for water conservation and presents the latest research with cost:benefit evaluations of greywater recycling and other water conservation measures
As water utilities around Australia and worldwide try to promote water conservation through extensive public relations campaigns, climate change and other pressures on supply continue to change the rules of the game. Join us to discuss innovative ideas for water conservation and a presentation of the latest research showing the most effective methods. We will present cost:benefit evaluations of greywater recycling, rainwater harvesting, reservoir evaporation reduction techniques, wastewater reclamation, canal lining measures, and more.
Date: Wednesday, 7 September 2022
Time: 10:00am (Australia/Sydney; find your local time)
Resources: Webcasts and other documents will be available here
Register your interest: https://awschool.com.au/training/webinar-conservatism/
Presenters:
ReWater Systems
Steve Bilson has 40 years of progressive business management experience with 30+ years leading the greywater irrigation industry. He sponsored the first US state greywater irrigation law in 1992, help...
Read more
Surface Water Solutions
Educated at the University of California at Berkeley, Krey is a civil engineer and project manager with international experience in water resources. He is engaged in computational modelling, engineeri...
Read more