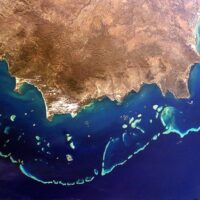 Webinar: Buying time for coral reefs
Join us for a panel discussion about buying time for coral reefs with local and global solutions
The Great Barrier Reef and other coral reef systems around the planet are facing a catastrophic future. After each of the past six major coral reef extinctions, the reefs have always come back; unfortunately, that process takes tens of thousands of years. Join us for a panel discussion about buying time with local and global solutions to prevent the loss of these natural wonders in our lifetime. How can we protect and preserve coral reefs from sediment/pollution from local waterways and from global climate change?
Date: Wednesday, 6 July 2022
Time: 10:00am (Australia/Sydney; find your local time)
Resources: Webcasts and other documents will be available here
Register your interest: https://awschool.com.au/training/webinar-buying-time-for-coral-reefs/
Presenters:
Surface Water Solutions
Educated at the University of California at Berkeley, Krey is a civil engineer and project manager with international experience in water resources. He is engaged in computational modelling, engineeri...
Read more