On Demand
Structures with HEC-RAS
Hydraulic modelling of bridges and culverts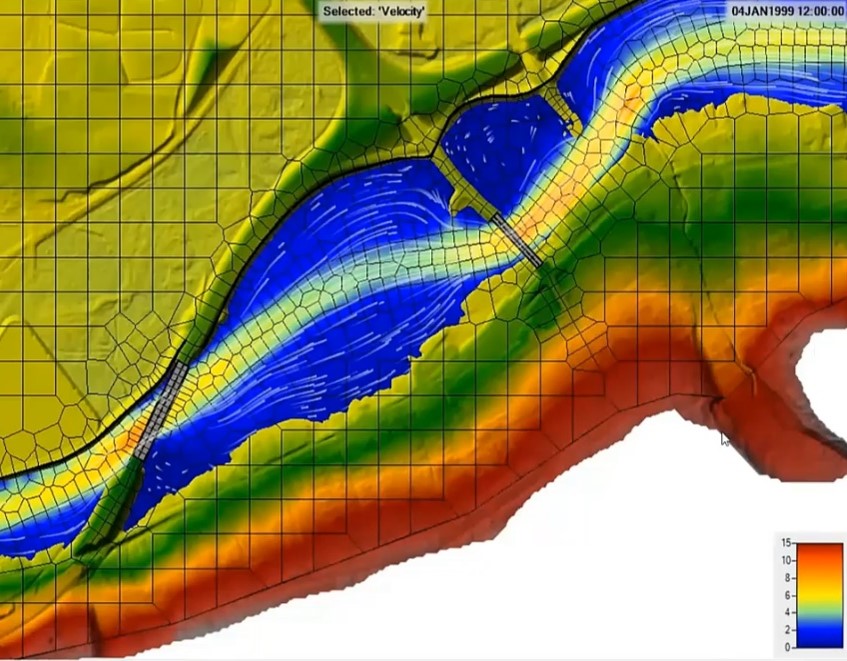 About
This course covers the incorporation of bridges and culverts into 1D, 2D, and coupled 1D/2D HEC-RAS models.

The course consists of 4-hours of recordings. Build a model with your presenter, Krey Price, a highly experienced HEC-RAS user with extensive software development and lecturing experience. His career includes 15 years of developing hydraulic models for the U.S. Army Corps of Engineers.
Details
| | |
| --- | --- |
| Format | 4+ hours of training recordings to step through via the learning platform, with unlimited access for 30-days. Signup for the entire series and you will have 4 months of access to all the courses. |
| Cost | AUD$595 (includes GST) |
| Code | OD-21-2-014 |
| Contact | Joel Voortman |
| Tags | Surface water hydraulics / HEC-RAS |
Register your interest: https://awschool.com.au/training/structures-with-hec-ras/
Presenters
International Water Training Institute
Educated at the University of California at Berkeley, Krey is a civil engineer and project manager with international experience in water resources. He is engaged in computational modelling, engineeri...
Read more
Genesis Hydrology
Evan is an RPEQ-certified engineer with 17 years of experience in water resources design and civil site construction roles. He has worked on a wide range of projects including hydrological and hydraul...
Read more