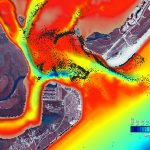 Webinar: Managing Uncertainty in Water Resource Modelling: Where to start?
Date: Thursday, 30 March 2017
Contact: Trevor Pillar T: 08 8236 5200 E: training@awschool.com.au
Resources: Webcasts and other documents will be available here
Register your interest: https://awschool.com.au/training/managing-uncertainty-water-resource-modelling/
Presenters:
CSIRO
Luk has over 10 years research experience in environmental impact assessment and modelling groundwater dynamics at regional to continental scales for water resource management. His research features a...
Read more
Resources:
Details:
---