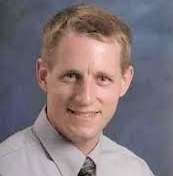 Stanford Gibson
USACE HEC
Dr. Stanford Gibson is the sediment specialist at the Hydrologic Engineering Center (HEC) where he has worked for over fifteen years. He is responsible for implementing the sediment transport capabilities in the Corps of Engineers' 1D open channel hydraulics model, HEC-RAS.
Dr. Gibson also regularly applies these capabilities in support of ecosystem restoration, flood damage reduction, and navigation projects. Dr. Gibson has a Phd in Hydraulic Engineering from UC Davis, and graduate degrees in Geotechnical Engineering and Restoration Ecology.
Dr. Gibson has been awarded the 2006 Institute of Water Resources Award o Scientific and Technical Excellence. Dr. Gibson is also a permanent member of the USACE River Engineering Committee.
Courses involved in: