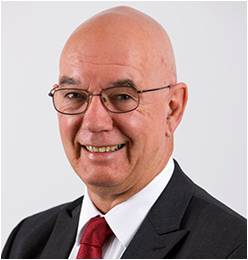 Neil Palmer
Tonkin Consulting
Neil Palmer has degrees in civil and public health engineering.  His career spans 43 years in the Australian water industry both private and public with a focus on water and wastewater treatment and desalination.
His experience includes the South Australian Engineering and Water Supply Department, EPA, Fiji Public Works Department, United Utilities Australia, Osmoflo and the National Centre of Excellence in Desalination Australia in Perth, WA.
In January 2015, Neil joined Tonkin Consulting in South Australia as Principal Water Engineer and in 2017 he was appointed Australian Editor for international think tank Global Water Intelligence.
Neil brings four decades of water industry experience, having worked in Government and private water utilities, regulators, international development and desalination research. Neil is well known internationally, having been a Director of the International Desalination Association for ten years. In 2015 Neil was voted No 1 in Water and Waste International's survey of 25 world water industry leaders.
Courses involved in: