Brian Jackson - Australian Water School
05/12/2023
WATER TECHNOLOGY
Brian Jackson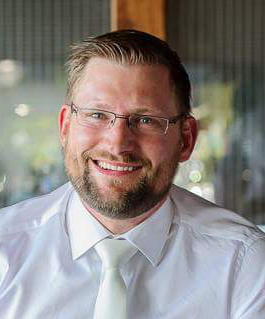 Brian holds a CPEng, RPEQ and an MSc in hydrology (summa cum laude). He is an adaptive water resources manager and hydrologist with 20 years of experience in implementing integrated water resources management. As the acting Chief Executive Officer and the Specialist Manager for Planning and Operations at the first Catchment Management Agency established in South Africa, he has been at the forefront of implementing the internationally respected water act of South Africa.
Brian oversaw the development of the first ever Catchment Management Strategy in South Africa and also implemented an innovative adaptive real time operational water resources management framework for river operations based on adaptive management principles and the integration of data, modelling, governance and stakeholder centred consensus driven decision making using action research methodologies, integrating both technical and social sciences.
Brian currently works for Water Technology, where he is responsible for the HydroNET platform in Australia and New Zealand.  HydroNET is an award winning, international SaaS platform designed by water professionals to meet the diverse needs of water organisations, and the HydroNET Water Control Room set up by Brian in South Africa has won the Dutch Partners for Water Award for the best project in the last 5 years.
Courses involved in:
Visit organisation website
Contact Us: +61 8 7424 2294 | training@awschool.com.au
awschool.com.au/presenters/brian-jackson/