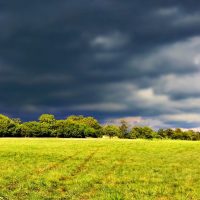 Webinar: Transforming water data into information and knowledge
A case study using HydroNET to access and visualise water management data.
Using an innovative cloud based platform as a service solution for the Goulburn Broken CMA, HydroNET connects to various data sources to provide personalised dashboards and information for smart, collaborative decision making around water.

Date: Thursday, 1 February 2018
Contact: Trevor Pillar tpillar@awschool.com.au
Resources: Webcasts and other documents will be available here
Register your interest: https://awschool.com.au/training/webinar-transforming-water-data-information-knowledge/
Presenters:
WATER TECHNOLOGY
Brian holds a CPEng, RPEQ and an MSc in hydrology (summa cum laude). He is an adaptive water resources manager and hydrologist with 20 years of experience in implementing integrated water resources ma...
Read more
Resources:
Technology & Innovation
6 Feb 2018
Details:
The Goulburn Broken Catchment Management Authority had a need for access to near real-time data housed within an external database for their operational decision-making. The SaaS based HydroNET Water Control Room was implemented and now enables the CMA staff to securely and easily view, watch and report on the live water quality, rainfall and river flow data from an external Database via personalised web dashboards. As the solution uses exiting API's, (application programming interfaces), the connection does not add a burden to the database administrators and does not duplicate the data, which remains at source, eliminating any versioning issues. As a solution it has greatly improved operational decision making within the CMA and improved collaboration with their partners and stakeholders.

Attendee Registration Map

---