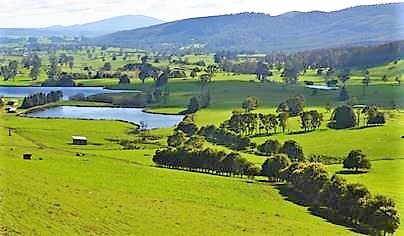 Webinar: How Sensor and Social Networks have enabled Adaptive Water Management
The economic, social and environmental benefits of adaptive water management
With constraints on human and financial resources, and the need to improve production and environmental outcomes in irrigation communities in data-rich situations, some governments and communities are increasingly looking towards adaptive co-management models. This webinar explores an example where such a model was developed with very positive outcomes including government cooperation and fewer water restrictions being imposed.

Date: Wednesday, 12 December 2018
Time: 1:30pm (Australia/Adelaide; find your local time)
Format: Presentation, Discussion + Q&A (up to 60mins)
Cost: Free
Chair: Trevor Pillar, National Partnerships Manager
Resources: Webcasts and other documents will be available here
Register your interest: https://awschool.com.au/training/webinar-sensor-and-social-networks-enabled-adaptive-water-management/
Presenters:
Resources:
Integrated Water Resource Management
12 Dec 2018
Details:
Key discussion points from the Ringarooma Case Study, Tasmania, Australia:
Real-time monitoring and improved irrigator understanding of stream flow and water quality behaviour
Confidence developed in linking management actions (water extractions and releases) to stream flow
Coordinated actions led to reduced incidence of very low flows and regulatory restrictions on extractions
Better production and environmental outcomes
Background Reading
Journal paper
https://authors.elsevier.com/c/1YnSU52cuNCNV.
CSIRO
https://www.csiro.au/en/Research/LWF/Areas/Water-resources/Adaptive-water-management
Full Paper
https://asnevents.s3.amazonaws.com/Abstrakt-FullPaper/51656/FINALCollaborativewatermanagment13072018Submitted.pdf
---