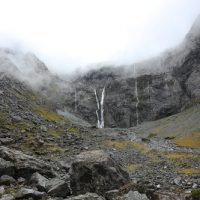 Webinar: Improving the Reliability of Australia's Hydropower
Improving rain forecasting over Australia's hydropower generation regions
Date: Thursday, 12 October 2017
Resources: Webcasts and other documents will be available here
Register your interest: https://awschool.com.au/training/webinar-improving-reliability-australias-hydropower/
Presenters:
Monash University
Assoc Prof Steven Siems has a PhD majoring in Numerical Studies of Stratocumulus Clouds from the University of Washington. Steve's background in boundary layer meteorology and cloud physics continues ...
Read more
Resources:
Details:
Efforts to improve rain forecasting over Australia's hydropower generation regions have received a boost from the Australian Research Council.
Monash University's Associate Professor Steven Siems has received over $450,000 from the ARC Linkage Program to improve forecasting rainfall and snowfall in complex mountain terrain.
Siems said he planned to lead a field research campaign in the Snowy Mountains next winter before heading to Tasmania the following year.
"In the end we really hope to get a better forecast of precipitation, which should help with water management for our industry partners – Snowy Hydro and Hydro Tasmania," he said.
"They need to have a better understanding of where the precipitation falls and how much so they can better manage the day-to-day operations of their dams and power generators."
While it is well understood that rain falls heavier in mountainous regions in general, the research aims to identify the exact influences of the complex mountain terrain across the Snowy Mountains and Tasmania.
"It turns out that the dynamics of this can be quite complex. That can very much depend on the local orography, the slope of the mountains, the wind speeds and the temperature profile," Siems said.
"Also we've found that what's important over southeast Australia and Tasmania is the microphysics. We've come to appreciate over the past decade just how much super cold liquid water we get.
"We get water that drops below freezing but it doesn't turn into ice; this has a big impact on how fast the clouds precipitate."
The field observations collected during the project will be used to assess the accuracy of high-resolution numerical weather prediction simulations of orographic precipitation.
Quantitative precipitation estimates (QPEs) and forecasts (QPFs) will be evaluated to direct future improvements.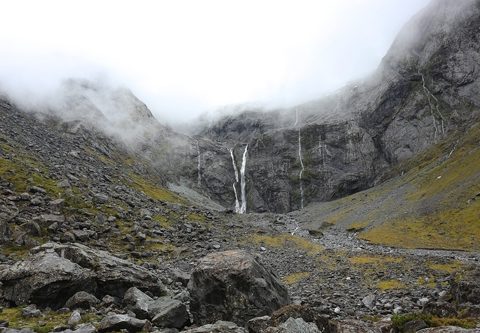 ---