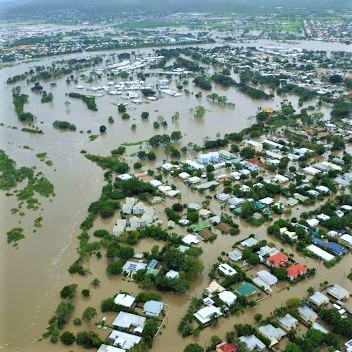 Webinar: Dam safety modelling using McBreach©
View online HEC-RAS Dam Breach Course
Manage risk by leveraging the power of HEC-RAS through Monte Carlo simulations
Introducing McBreach©! Faced with aging infrastructure, limited resources, dynamic weather events, and the uncertainty of climate change, today's dam owners must manage risk to protect the lives of the public and our built environment. The free McBreach© program, quantifies uncertainty and informs better decision making before an event.

"McBreach© takes dam breach modelling and analysis to the next level. By complimenting the traditional deterministic dam breach methods, McBreach's probabilistic approach provides a more meaningful and more genuine way to communicate the potential effects from a dam or levee breach." says Chris Goodell, Principal Consultant for Hydraulics & Hydrology, Kleinschmidt.
Date: Wednesday, 6 November 2019
Time: 10:30am (Australia/Sydney; find your local time)
Format: Presentation and Q&A for just 60 minutes.
Cost: Free
Chair: Trevor Pillar, National Partnerships Manager
Resources: Webcasts and other documents will be available here
Register your interest: https://awschool.com.au/training/webinar-dam-safety-modelling-mcbreach/
Presenters:
Kleinschmidt Associates
Chris is the Principal Consultant for Hydraulics and Hydrology at Kleinschmidt Associates. Chris specializes in water resources hydraulic engineering. He has a background in both hydraulic design and...
Read more
Surface Water Solutions
Educated at the University of California at Berkeley, Krey is a civil engineer and project manager with international experience in water resources. He is engaged in computational modelling, engineeri...
Read more
Resources:
Details:

For more information see:
McBreach website:
www.kleinschmidtgroup.com/mcbreach
Article in the Journal, United States Society on Dams:
www.kleinschmidtgroup.com/wp-content/uploads/2019/07/McBreach-Article.pdf
---