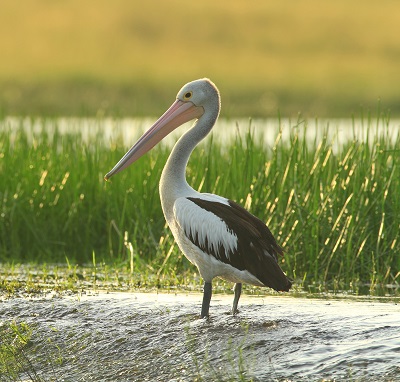 Webinar: Advances in integrated river management
Connecting Indigenous knowledge and western science to water policy in the Murray-Darling Basin
Collaborative approaches enable scientists and policy-makers to improve social, environmental and economic outcomes of river management. This webinar show-cases world-leading research being undertaken by the Goyder Institute for Water Research in South Australia to contribute to improved management of the Murray-Darling Basin.
Date: Wednesday, 31 July 2019
Time: 2:00pm (Australia/Sydney; find your local time)
Format: 60 minutes total time for Presentation, Discussion and Q&A.
Cost: Free
Chair: Trevor Pillar, National Partnerships Manager
Resources: Webcasts and other documents will be available here
Register your interest: https://awschool.com.au/training/webinar-advances-in-integrated-river-management/
Presenters:
University of Adelaide - SA DEW
Dr Matt Gibbs has a joint position between the Department for Environment and Water and The University of Adelaide. At DEW he is a Principal Hydrologist in the Science Monitoring and Knowledge Branch ...
Read more
UTS (formerly of Flinders University)
Steve Hemming is an Associate Professor in the Indigenous Nations and Collaborative Futures Research Hub at Jumbunna Institute for Indigenous Education and Research, UTS. Over the last 25 years Steve ...
Read more
Resources:
Details:
This webinar will begin with a presentation of the results of bringing together government water planners and researchers from the Ngarrindjeri Indigenous nation to develop a mechanism that better incorporates Ngarrindjeri values into government water planning processes. The research project has developed a unique solution to a global challenge and provides a sound basis for incorporating indigenous peoples into environmental water management throughout the world.
Project HE.17.03
Translating Ngarrindjeri Yannarumi into water resource risk assessments
Following this, there will be a presentation on research conducted with the aim of achieving the greatest ecological benefits from available environmental water in the Murray-Darling Basin. This includes a new predictive tool that is being developed to assess the trade-offs of manipulating river flows and floodplain inundation. It is expected that environmental managers will be able to use this tool to assess the ecological risks and benefits of multiple environmental sites, and in doing so inform integrated river management.
Project HE.17.02
Ecological connectivity of the River Murray: managing ecological outcomes and water quality risks through integrated river management
Who should attend?
Policy-makers and water managers from around the world with an interest in undertaking research to address balancing environmental, social and economic values of water basins.
Learn more about the Goyder Institute for Water Research
Visit www.goyderinstitute.org
---