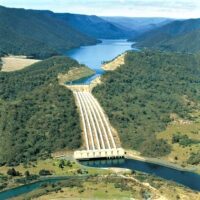 Webinar: Pumped hydro: The biggest batteries on earth!
The promises and challenges of using pumped-storage hydroelectricity
Although the technology has been in use for over 100 years, the total power generating capacity of pumped hydro systems has been increasing substantially around the world in recent years. In this webinar, we will also highlight Australia's Snowy 2.0 project, which links the Tantangara and Talbingo dams through 27 km of tunnels and a new underground power station.
Date: Wednesday, 6 October 2021
Time: 10:00am (Australia/Sydney; find your local time)
Resources: Webcasts and other documents will be available here
Register your interest: https://awschool.com.au/training/pumped-hydro/
Presenters:
Intelligent Land Investments Group
Mark is the CEO of ILI Group, the developers of the 450MW Red John project that will provide pumped hydro storage in Loch Ness. Mark has been focused on the renewable energy sector since 2008. Mark is...
Read more
Surface Water Solutions
Educated at the University of California at Berkeley, Krey is a civil engineer and project manager with international experience in water resources. He is engaged in computational modelling, engineeri...
Read more