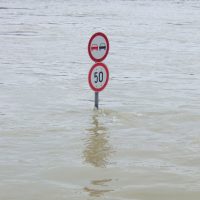 Webinar: Powerful feature of HEC-RAS exposed
View 2D Water Modelling with HEC-RAS Course March 2019
Unlock a multitude of custom applications for controlling and automating HEC-RAS
In this webinar, Chris explains the HECRASController, an application programming interface (API) that communicates with HEC-RAS, through a comprehensive library of programming procedures. You will gain an understanding of how to work with the HECRASController that are not otherwise available through the standard version of HEC-RAS. He also covers custom applications including an analysis example that allows the implementation of selected Australia Rainfall and Runoff (ARR2016) guidelines. As Chris is fond of saying, "if you can imagine it, it's likely you can do it with the HECRASController and a little programming skill".
Date: Thursday, 19 April 2018
Contact: Trevor Pillar tpillar@awschool.com.au
Resources: Webcasts and other documents will be available here
Register your interest: https://awschool.com.au/training/powerful-hec-ras-features-exposed/
Presenters:
Kleinschmidt Associates
Chris is the Principal Consultant for Hydraulics and Hydrology at Kleinschmidt Associates. Chris specializes in water resources hydraulic engineering. He has a background in both hydraulic design and...
Read more
Surface Water Solutions
Educated at the University of California at Berkeley, Krey is a civil engineer and project manager with international experience in water resources. He is engaged in computational modelling, engineeri...
Read more
Resources:
Details:
Australia Rainfall and Runoff guidelines (ARR2016):
In late 2010 and early 2011 Queensland and Victoria were devastated by a series of storms, floods and cyclones that resulted in loss of life, significant property damage and financial loss for many communities. Events such as these highlight the challenges in predicting these extreme events as well as managing their impacts. The Australian Government recognised this challenge and committed to the comprehensive revision of the Australia Rainfall and Runoff guidelines (ARR2016) Read more
Attendee Registration Map:
---