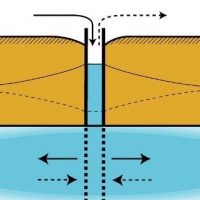 Webinar: MAR Essentials
View upcoming course for this topic
Managed Aquifer Recharge: Where to begin? What are the benefits and risks?
This webinar covered the key issues that need to be addressed when establishing a MAR scheme. It is also the forerunner for the MAR Essentials Workshop in Perth Thurs 26th - Fri 27th Oct 2017
Date: Thursday, 7 September 2017
Contact: Trevor Pillar Email: training@australianwaterschool.com.au
Resources: Webcasts and other documents will be available here
Register your interest: https://awschool.com.au/training/mar/
Presenters:
Managed Recharge
Karen Johnston is a Principal Hydrogeologist/Geochemist with over 20 years' experience in Managed Aquifer Recharge (MAR).  She has recently established an independent groundwater consultancy, Manag...
Read more
Wallbridge Gilbert Aztec (WGA)
Russell has over 30 years of experience as a geologist/hydrogeologist with extensive Public and Private sector experience in groundwater resources management, water sensitive urban design and integrat...
Read more
Resources:
Water Reuse
7 Sep 2017
Water Reuse
7 Sep 2017
Water Reuse
7 Sep 2017
Details:
Presenters: Karen Johnston (Managed Recharge) and Russ Martin (Aqueon)
Attendee Registration Map
---