John Felton - Australian Water School
28/11/2023
Whitewater Parks International
John Felton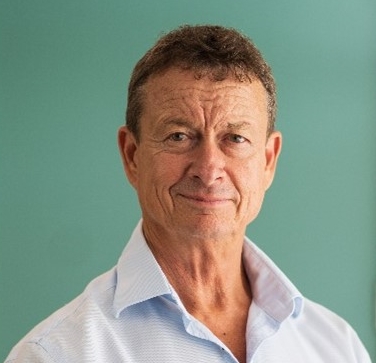 John is an Olympian and competed internationally from 1978 -96, including the 1996 Olympic Games. John has been a design consultant of whitewater courses at the 2000, 2004, 2012, 2016 and 2020 Olympics.
He holds a Bachelor of Science degree from Canberra University. Mr. Felton was the Technical Representative for the International Canoe Federation (ICF) responsible for the design supervision and project delivery of Sydney 2000's Penrith Whitewater Stadium (PWS). He developed the design concept for PWS's whitewater channel, as well as its initial facility business and operating models. He also served as the Competition Manager for the Canoe Slalom events at the 2000 Olympic Games and was awarded the ICF Gold Medal for services to Canoeing.
Mr. Felton has also served as a member of the International Canoe Federation Slalom Technical Committee and is a consultant to the Australian Canoe Federation, and is in charge of creating and implementing the design criteria for international standard whitewater facilities that the International Canoe Federation incorporate into their Olympic Manual for Candidate Cities.  Mr Felton leads all Whitewater Parks International Hydraulic Modelling projects.
He was engaged as a Design Consultant in the development of the whitewater course constructed in Athens, Greece for the 2004 Olympic Games. From 2006-2011, he applied his technical expertise and operational planning experience as Lead Designer for the Lee Valley White Water Centre for the London Olympic Delivery Authority and the 2012 Olympic Games. He has overseen WPI's design implementation and construction monitoring of Auckland's Vector-Wero Whitewater Park, the Rio 2016's Olympic Whitewater Stadium, the Ivrea (Italy) World Championship Canoe Slalom Stadium, Xavage (part of the Xcaret Group) Cancun Mexico, and the Tokyo 2020 Olympic Canoe Slalom venue (as well as many others).
Mr Felton developed the initial whitewater facility design for the winning Brisbane Olympic 2032 Games Bid and is currently assisting with the early design work on that project.
Courses involved in:
Visit organisation website
Contact Us: +61 8 7424 2294 | training@awschool.com.au
awschool.com.au/presenters/john-felton/