Eloise Nation - Australian Water School
29/11/2023
Bureau of Meteorology
Eloise Nation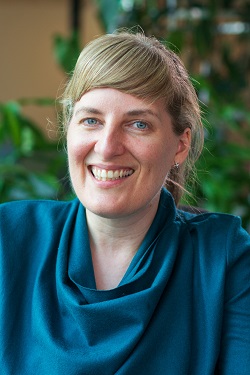 Eloise Nation is a Senior Hydrogeologist at the Bureau of Meteorology in Melbourne, with interests in standardisation and spatial analysis of groundwater data.
Eloise was involved in developing the National Groundwater Information System (NGIS)—a spatial database of nationally-consistent groundwater data, including 880,000 bores and associated bore logs. Working closely with State and Territory agencies, the Bureau brings together groundwater data from each agency into a central, accessible NGIS database.
In recent years, Eloise has focused on the Australian Groundwater Explorer—a sophisticated mapping portal for visualising and analysing NGIS data, along with groundwater levels, salinity and contextual map layers.
Eloise is also the secretariat for the Bureau's Groundwater Products Reference Group, comprised of groundwater specialists and managers from State, Territory and Commonwealth water agencies. It provides valuable guidance on the use of agency groundwater data in Bureau products.
Eloise leads the maintenance and update of the Atlas of Groundwater Dependant Ecosystems (GDE Atlas)—the comprehensive national inventory of ecosystems that depend on groundwater. Eloise is currently working with state agencies to standardise GDE data across all States /Territories and update the GDE Atlas with complementary datasets that will enrich the information users can extract.
Courses involved in:
Visit organisation website
Contact Us: +61 8 7424 2294 | training@awschool.com.au
awschool.com.au/presenters/eloise-nation-2/