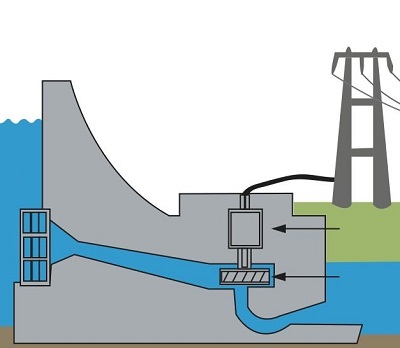 Webinar: South Asian Hydropower in the Era of Climate Change
What new roles are hydropower and dams beginning to occupy in South Asia?
This webinar looks at the countries of South Asia and the simultaneous challenges of mitigating carbon emissions and adapting to the effects of climate change. We will discuss how hydropower and dams are likely to be deployed as instruments that allow states to generate non-fossil fuel power and, theoretically, tackle temperature and precipitation variability through flood control and water storage. Existing hydropower might also be repurposed to meet peak demand in an Indian power sector that is fast embracing renewable energy. These new roles will be challenged by long-standing problems with dam-building in the region – cost overruns, environmental issues and social contentions.
Date: Wednesday, 6 March 2019
Time: 3:30pm (Australia/Adelaide; find your local time)
Format: Presentation, Discussion + Q&A (up to 60mins)
Cost: Free
Chair: Trevor Pillar, National Partnerships Manager
Contact: training@australianwaterschool.com.au
Resources: Webcasts and other documents will be available here
Register your interest: https://awschool.com.au/training/webinar-south-asian-hydropower-in-the-era-of-climate-change/
Presenters:
Centre for Policy Research
Aditya Valiathan-Pillai is a senior researcher for the CPR Initiative on Climate, Energy, and Environment, at the Centre for Policy Research, New Delhi, India. He studies how states arrange their c...
Read more
Resources:
Details:
Attendee Registration Map


Background Reading Materials:
Sunil S. Amrith. 2018. The Race to Dam the Himalayas. The New York Times. Available at https://www.nytimes.com/2018/12/01/opinion/himalayas-mountains-dams.html.
Ministry of Power, Government of India. 2016. Hydro-power: a sustainable, clean and green alternative. Indian Parliamentary Standing Committee Report available at http://164.100.47.193/lsscommittee/Energy/16_Energy_17.pdf
Robert Fletcher. 2010. When Environmental Issues Collide: Climate change and the Shifting Political Ecology of Hydropower. Peace and Conflict Review. 5(1). Available at: http://www.review.upeace.org/pdf.cfm?articulo=106&ejemplar=20
Aditya Valiathan Pillai and Sagar Prasai. 2018. The Price of Power: the political economy of electricity trade and hydropower in eastern South Asia. The Asia Foundation, available at https://asiafoundation.org/publication/the-price-of-power/.
---