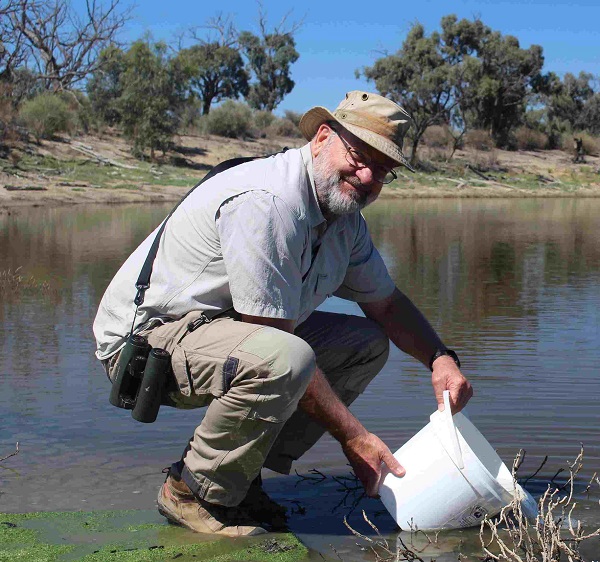 Webinar: Revolving water funds
Scaling up sustainable financing and funding for waterway and catchment conservation investments.
Revolving funds are a mechanism for financing and funding conservation activities without grants.
In Australia, revolving funds have been used for land management and biodiversity conservation. They're also now starting to be used to finance and fund sustainable waterway and catchment investments. There is a lot of scope for revolving fund mechanisms for water to be scaled up in Australia.

Sponsored by Marsden Jacob Associates, this webinar explains revolving funds for waterway and catchment investment, how they work, and how they can work best. They will talk through two leading examples of revolving water funds that are successfully up and running: the US Brandywine-Christina Revolving Water Fund and the Australian Murray-Darling Balanced Water Fund.


Date: Wednesday, 19 February 2020
Time: 2:00pm (Australia/Sydney; find your local time)
Format: 60 minutes including Presentation, Discussion and Q&A.
Cost: Free
Chair: Trevor Pillar, National Partnerships Manager
Resources: Webcasts and other documents will be available here
Register your interest: https://awschool.com.au/training/webinar-revolving-water-funds/
Presenters:
TNC Australia,
Jane is Executive Director, Strategy and Innovation at TNC Australia, and currently Australia Executive Director. She is on the Murray Darling Basin Balanced Water fund advisory board and has several ...
Read more
Evan is a nationally-recognized leader in water quality policy and management. As program manager at the National Association of Home Builders (U.S.), he analyzes and advises members on federal wetla...
Read more
Resources:
Details:

Market-based approaches can leverage private and public funds to deliver sustainable funding and financing for waterway and catchment investments.
Understand key components of revolving water funds including regulatory drivers, quantification tools, capitalization, and project funding strategies.
You may be particularly interested in this webinar if you are from State and Commonwealth Government and organisations including the MDBA, the Reef Trust, or from a Council which is setting up stormwater offset mechanism.
---