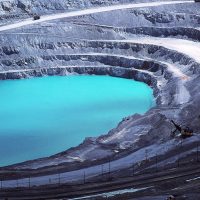 Webinar: MAR for Mining
How is Managed Aquifer Recharge (MAR) assisting with water management in mining operations?
Excess mine water is no longer being considered a waste product and mining companies are looking for new solutions to manage their mine water. Managed Aquifer Recharge (MAR) is being increasingly adopted by the mining industry as a way of returning water from dewatering operations back to the source aquifers. Mine water may be re-injected at locations where it can benefit other groundwater users and the environment.

Date: Thursday, 26 July 2018
Time: 1:00pm (Australia/Adelaide; find your local time)
Format: Presentation, Discussion + Q&A (up to 60mins)
Chair: Trevor Pillar, National Partnerships Manager
Contact: training@australianwaterschool.com.au
Resources: Webcasts and other documents will be available here
Register your interest: https://awschool.com.au/training/webinar-mar-for-mining/
Presenters:
Resources:
Details:
This presentation outlines the benefits MAR can bring to a mining operation and outlines the factors that underpin the feasibility of a MAR system. The mining industry is recognising the need to manage mine water more sustainably to support their mining operations.
Current Registrant Map

---