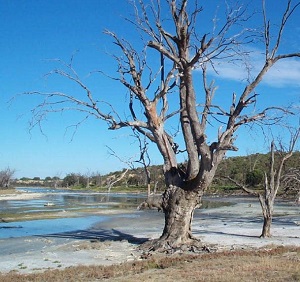 Webinar: Managing saline groundwater
Groundwater salinity is a growing problem for agriculture, drinking water and ecosystems, around the world.
Groundwater salinity affects agricultural production through soil salinization and increased salinity of irrigation water. Drinking water supplies are also affected by saline groundwater discharge to rivers and increasing salinity of well-fields. Ecosystems are affected as groundwater and surface water salinity rises. Australia has a long history in successfully managing saline groundwater. This webinar will discuss some key programs, projects and outcomes in managing saline groundwater.
Date: Wednesday, 20 November 2019
Time: 2:00pm (Australia/Sydney; find your local time)
Format: 60 minutes total time for Presentation, Discussion and Q&A.
Cost: Free
Chair: Trevor Pillar, National Partnerships Manager
Resources: Webcasts and other documents will be available here
Register your interest: https://awschool.com.au/training/managing-saline-groundwater/
Presenters:
Water Technology
Andrew Telfer is the Senior Principal Hydrogeologist with Water Technology, a water consulting company in Australia. Andrew and his team have designed and delivered large scale groundwater management ...
Read more
Resources:
Details:
Key take-home messages:
Groundwater salinity impacts are an emerging problem.
Australia is at the leading edge of groundwater salinity management.
Careful management can mitigate against impacts.
Webinar Attendee Map

---