Steven Joynes - Australian Water School
07/12/2023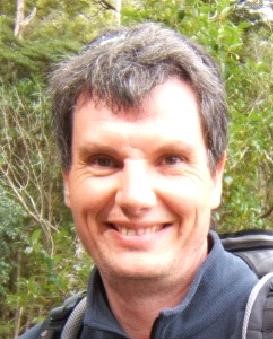 Steven has over 34 years experience in developing, utilising and managing water modelling projects. He completed a Ph.D in Computational Hydraulics in 1988 and went to London to work for one of the "Big Three" in the water industry, Binnie & Partners. In 1990 he came to New Zealand to work for Barnett Consultants Ltd in Hamilton. He learnt his trade from one of the foremost hydraulic modelling practitioners New Zealand has ever produced, Alastair Barnett. This is where is gained considerable experience with DHI software products. Steven spent six weeks in Copenhagen as part of a large 2-D project for Northland Ports Company.
He started Hydraulic Modelling Services Ltd in 1992. This company has worked for over 20 local and regional councils in New Zealand as well as numerous civil engineering and surveying companies before it was sold in 2005. He was the inaugural Chairman of the Modelling Special Interest Group within Water New Zealand for two years.
After three years re-grouping while working in the finance and law sector, Steven set up Golovin in 2008. This company is dedicated to best-practice methods in water modelling which includes the development of the Modelling Policy Statement, peer review structures and training programmes. Since this time Steven has worked on over 120 land development and flooding projects.
Steven attends numerous conferences and seminars throughout New Zealand and Australia as both a speaker and to keep abreast of new developments.
Courses involved in:
Visit organisation website
Contact Us: +61 8 7424 2294 | training@awschool.com.au
awschool.com.au/presenters/steven-joynes/