Richard Crowder - Australian Water School
06/12/2023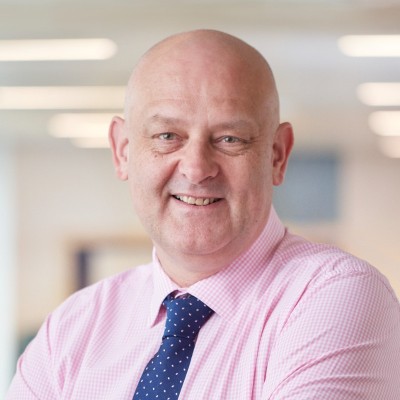 Richard Crowder is a renowned business leader in flood risk management with a wealth of experience in developing digital flood products, including Flood Modeller, Flood Platform, Flood Alert, and Flood Cloud. As the Director responsible for Growth across Jacobs Water Catchment Management European business unit, Richard led the development of these solutions, which have become industry-leading solutions in the field of flood risk management. His technical expertise also includes flood risk management, strategies, appraisals, business case development, engagement, modelling, mapping, and data, as well as watershed management and water resource management.
Prior to joining Jacobs, Richard held several senior management roles at Halcrow and CH2M, where he led regional growth, major projects, and sales for the urban water and flood risk management, engineering, and environment sectors. Richard has a proven track record of providing exceptional business leadership, developing pricing and commercial strategies, and promoting global delivery, innovation, value management, and continuous improvement while maintaining the highest standards of business integrity. His leadership has contributed to the successful delivery of many major and strategic opportunities, frameworks, and projects.
Richard is committed to providing sustainable solutions and has a passion for promoting innovation and knowledge sharing. He is always seeking new and creative ways to tackle complex challenges in the field of flood risk management. He has also been instrumental in promoting a culture of excellence within his team, encouraging a collaborative and innovative approach to problem-solving. Richard's expertise, leadership, and commitment to sustainable solutions have earned him a reputation as a trusted advisor to his clients and a respected leader in the industry.
Visit organisation website
Contact Us: +61 8 7424 2294 | training@awschool.com.au
awschool.com.au/presenters/richard-crowder/