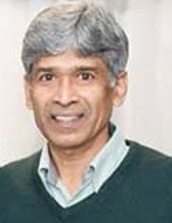 Muttucumaru Sivakumar
University of Wollongong
Associate Professor Muttucumaru Sivakumar areas of expertise include water quality and water resources  engineering; Pollutant export from urban catchments; Water and wastewater treatment; Environmental hydraulics and Modelling; Sediment transport.
He received his BSc Eng at University of Peradeniya, Sri Lanka, 1970‐1974. He also has a MEng, Asian Institute of Technology, Thailand 1975‐1976 and completed his PhD, University of Newcastle, Australia, 1977‐1981. He was also visiting Professor and held academic positions in University of Minnesota, USA; University of Hiedelberg, Germany; Shenyang University, China; Indian Institute of Science, India; Indian Institute of Technology, Chennai, India; Sri Sathya Sai University, India and James Cook University, Queensland, Australia.
Past projects include
Coastal reservoir for Adelaide water supply – water quantity and quality modelling.
Lake and river water quality modelling.
Sediment transport and deposition in reservoirs.
Water source, treatment and distribution of Illawarra water supply for Sydney Water  Corporation.
Water quality monitoring and modelling of urban catchments – Wollongong City Council.
Dairy effluent waste management within a water supply catchment for Sydney Catchment Authority.
Courses involved in: