News posts tagged "Stuart Brown"
Sunday, 1 December, 2013

ICE WaRM managed the design and delivery of three tailored short courses across November and December 2013, addressing Water management in Coal Mining and Coal Seam Gas Extraction for the Federal Department of the Environment.
Thursday, 29 November, 2012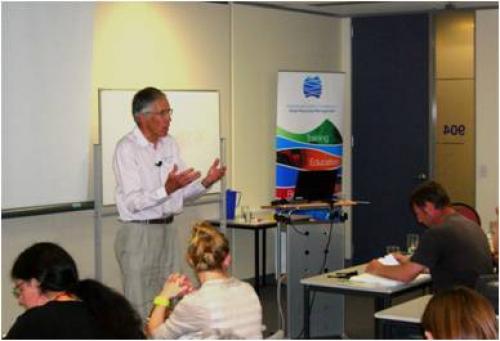 Three of Australia's most highly regarded hydrology and hydraulics specialists recently led ICE WaRM's Hydrology and Hydraulics for Non-Engineers short course at the CQUniversity campus in Melbourne.
Former University of New South Wales senior academic Dr Ian Cordery chaired the course, with Trevor Jacobs and Dr Charles Lawrence also presenting.