News posts tagged "Partnerships"
Saturday, 20 March, 2010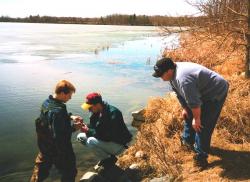 ICE WaRM's partner institutions will be delivering the new Water Systems Modelling for Water Planners course to the nested Masters in Water Resources Management, as an elective under the Water Planning stream. The course it set for its first delivery in the second semester in July.
The course has been developed in association with the National Water Commission and is offered initially through the University of South Australia and CQUniversity, with support from specialists at the Australian National University. As with other electives, it is available to all students in the Programme, and is likely to have broad appeal.