Workshop gives farmers fresh insights into Australian water market
Monday, 3 July, 2017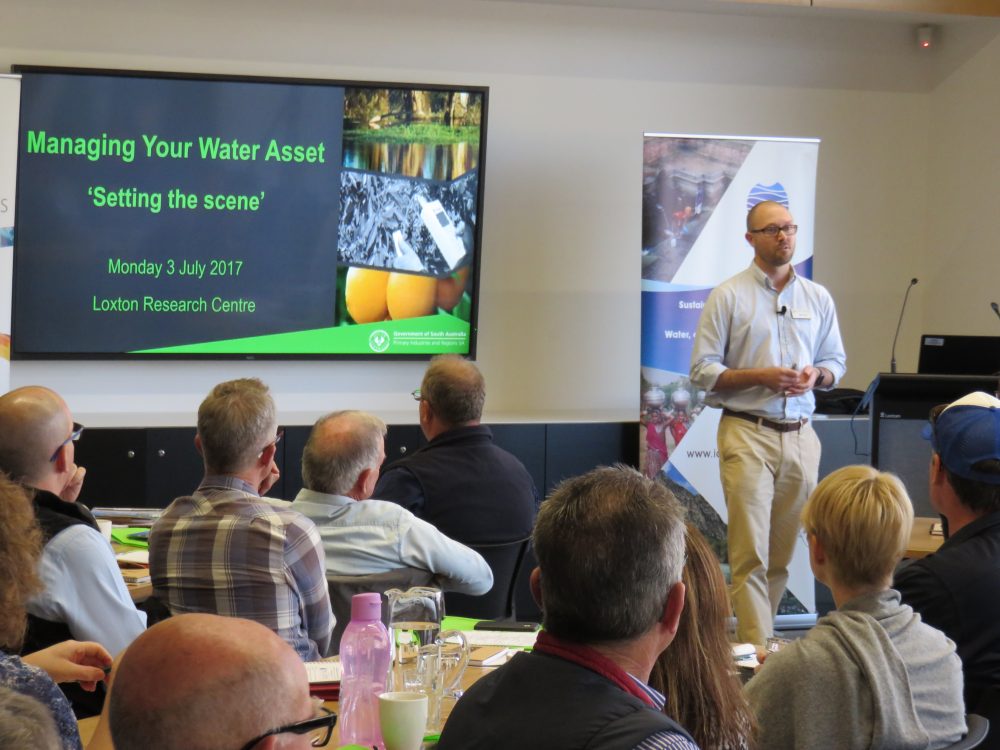 The first 'Managing Your Water Asset' workshop was successfully conducted at the Loxton Research Centre in July, where farmers had a chance to connect with industry professionals and benefit from fresh insights into Australia's water market space.
According to the UN, food production will have to increase by 70% to feed an additional 2.3 billion people by 2050. Although Australia is in a good position to capitalise on the expected demand, Manager Agribusiness Initiatives in Primary Industries and Regions SA (PIRSA) Ben Fee says farmers need to make sure they understand their business so they can get the most benefit out of it.
"We've seen a strong evolution of farm-to-business type thinking," Ben told ABC Riverland Radio. "The general trend we're seeing quite clearly is [for farmers] to really understand businesses better and that then puts people in a better position to be able to capitalise on those markets."
To help the South Australian agricultural industry realise their potential and better take advantage of the global increase in food demand, ICE WaRM, in collaboration with PIRSA, DEWNR, Aither and others, designed this workshop to:
Assist irrigators to understand the maturity and scope of the Australia water market and provide some insight as to how they make it work for them;
Help irrigators understand the connected nature of the Southern Murray Darling Basin and the industry dynamics across that region that could impact them;
Introduce the concept of effective capital deployment to achieve their desired water security;
Help understand what the banks consider when assessing water security and production risks;
Help understand the banks' expectation in relation to climate risk management; and,
Provide an update on the 17/18 Seasonal outlook and the industry and other factors that may have an impact on the market.
The workshop in Loxton had 48 attendees increase their knowledge on water market features, licences and market characteristics.  More workshops are in development to be held later this year in Murray Bridge and the south-east region of South Australia.
Ben says that with some of the water challenges raised over the past decade or so, no matter how much your farm produces, if you're not making a profit it can have a big effect on your farm.
"There is a trend emerging where farmers are looking at their business, understanding the numbers better and it puts them in a commanding position to capitalise opportunities," he said. "The notion of water being there for efficient use and to get productivity outputs has been there for quite a while and South Australia has been at the forefront of irrigation efficiency for some time."
Recordings of sessions from the workshop are available here.
Ben Fee's interview with Stacey Lymbery from ABC Radio Riverland, 4th July 2017, available here.