Women in Water breakfast
Wednesday, 24 July, 2019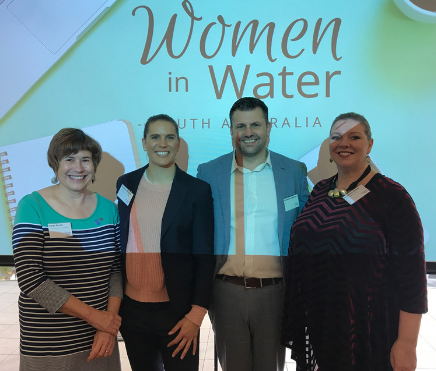 ICE WaRM is pleased to have partnered with the Water Industry Alliance and other South Australian-based water organisations, to present the fourth Women in Water breakfast in Adelaide.
Under the theme 'Celebrating the success of women in the move to gender equality', keynote speaker for the event, Chelsea Randall, Co-captain of the Adelaide Crows AFLW team spoke to a sold-out audience about her journey and rise to success as a leader in a traditionally male dominated sport.
This joint initiative strives to continue the conversation of achieving gender equity, recognising the importance of gender and water in an international context. ICE WaRM is an inclusive organisation and recognises the value of the contribution that both men and women bring to the leadership of water resources management, to achieve sustainable development. 
You can read more about the fourth Women in Water breakfast here.
The next event in the series will be held in Adelaide in September 2019.