Why use science to inform policy?
Thursday, 16 August, 2018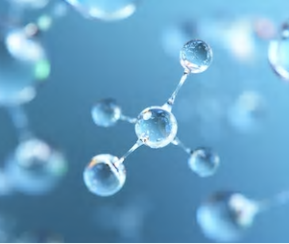 Using science as evidence policies, not only empowers policy-makers to make the best possible decisions, but also encourages scientists to think differently about how scientific evidence can be used in policy-making.
"Collaboration between researchers and decision-makers is fundamental to finding innovative solutions and ensuring the uptake of new knowledge into decision-making," says Dr Kane Aldridge, Director of the Goyder Institute for Water Research.
The Institute is an independent expert science advisor providing quality, evidence based knowledge on water management issues important for South Australia.
"One of the critical elements of ensuring uptake of research into decision-making is to embed both researchers and decision-makers in the entire process."
Established in 2010 by the state government to address both state and national water reform strategies, the Institute is now looking to broaden its opportunities across the nation and expand internationally, recently participating in the Smart Water Mission to China which was facilitated through the South Australian Government's Department for Trade, Tourism and Investment.
The Goyder team presented capabilities and technologies in innovative water management and a number of potential research areas were identified with a view to developing research projects in the near future.
These included data and water systems management; water infrastructure optimisation; water and wastewater treatment at different scales; artificial wetlands; smart metering and sensoring technologies and systems; basin scale management; and stormwater harvesting and design and 'sponge city' technologies.
The Institute has also recently completed a project, 'Climate Resilience Analysis Framework and Tools', which helps decision-makers assess the impacts of climate change on climate sensitive systems and guide adaption planning.
These tools can be applied to a broad set of systems, including municipal water supply planning and operation, irrigation system design, flood protection, renewable energy (e.g. hydroelectricity), water quality and environmental flow management.
By identifying which parts are most sensitive to climate change, users can modify their design or operation to improve its resilience to change. The tools also identify resilience limiting triggers and the right time to implement system adaptations.
Another recently completed project, 'Small-scale Desalination Trial', evaluated the potential of an emerging, low cost, desalination technology (capacitive deionization) for use by the horticultural industry. The technology has potential to be applied in developing and developed countries for treating water with marginal salinity levels.
The Goyder Institute is a partnership model that helps to bridge the boundaries between science and policy by bringing together South Australia's leading water research capabilities through collaboration with the South Australian Government, CSIRO, Flinders University, the University of Adelaide, UniSA and ICE WaRM.
For enquiries please contact Dr Kane Aldridge director@goyderinstitute.org