Who speaks for our rivers?
Thursday, 31 October, 2019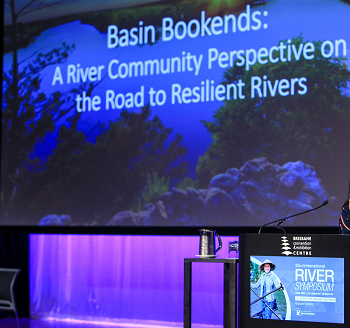 Building the capacity of our rivers and communities to recover from extreme impacts, is a complex journey that requires the interdependence of environmental, social and economic outcomes.
Held on 20-24 October in Brisbane under the theme 'Resilient Rivers', the 22nd International River Symposium, celebrated success stories from around the world that are transforming rivers into resilient rivers. This unique global event provides a platform for river managers, policy developers, scientists, consultants and more, to transform knowledge to solutions and strategies, and drive new policy and programs to build river resilience.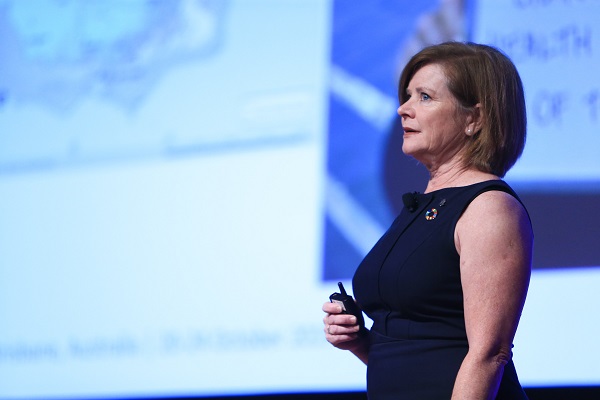 This year, ICE WaRM provided a keynote presentation through the South Australian Strategic Adviser, International Water Opportunities, Ms Karlene Maywald, who teamed with Leith Boully, Chair of SunWater. This interactive keynote addressed Australia's road to resilience from a river community perspective, highlighting the upstream and downstream water tensions, derived from competing demands, and tackled the question 'Who speaks for our rivers?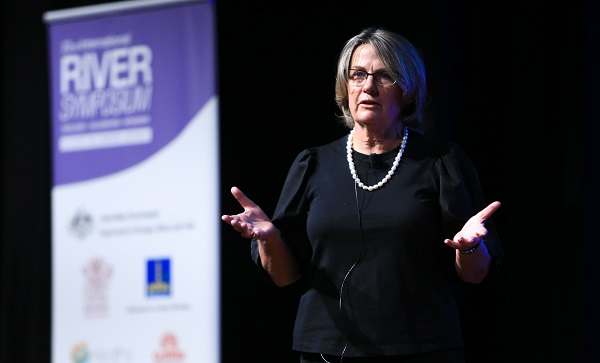 Karlene and Leith explored what true engagement is, suggesting that everything will and should be contested.
"With any major reform there will be winners and losers", said Ms Maywald.
"Farmers, irrigators, developers, politicians and communities, all have a vested interest in how river water is managed and used, and this creates a 'collision space'. The economy, environment and extreme weather conditions adds to this tension, while the science across all domains, increases community confusion. But who is right?"
This unique presentation had the audience enthralled and gave attention to the need for a new paradigm in river management.
Through the WaRM Trust, ICE WaRM joined with the Australian Water Partnership (AWP) to again sponsor Rashmi Shrestha, an independent research consultant from Nepal, who provided a presentation on "Harnessing Hydropower Boom in Achieving SDGS: Innovative Practices in Nepal."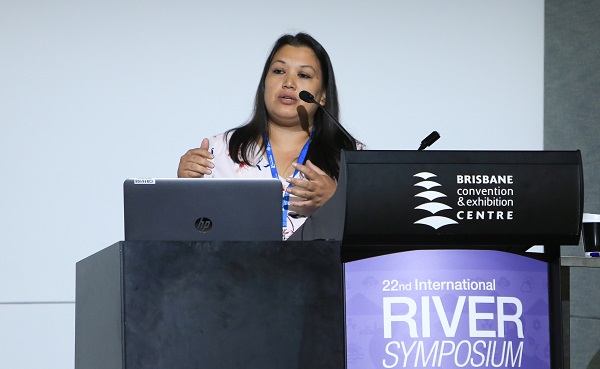 Rashmi's presentation explained how benefit sharing through 20 hydropower projects across Nepal was contributing to infrastructure development, improved irrigation, food security and employment. The presentation showed how hydropower development could compliment sustainable development goals such as : Excess to electricity (SDG 7; Climate Action (SDG 13); Zero Hunger (SDG2); Decent Work and Economic Growth (SDGs 8) and Clean Water and Sanitation (SDG 6).
"All of these achievements were made possible through prior consultation with local stakeholders, providing opportunities for community participation and the capacity for stakeholders to negotiate", said Rashmi.
The WaRM Trust receives and allocates funding to support a series of initiatives such as making this opportunity available for Rashmi. ICE WaRM welcomes donations to the WaRM Trust to further its charitable work in the support of water resources management, particularly in developing countries. The Trust is a deductible gift recipient (DGR) meaning that Australians may be able to claim a taxation deduction on donations to the Trust. The Trust is registered as a charity with the Australian Charities and Not-for-Profits Commission.
For more information, contact ICE WaRM.