Water messenger program to be implemented across India
Thursday, 14 November, 2019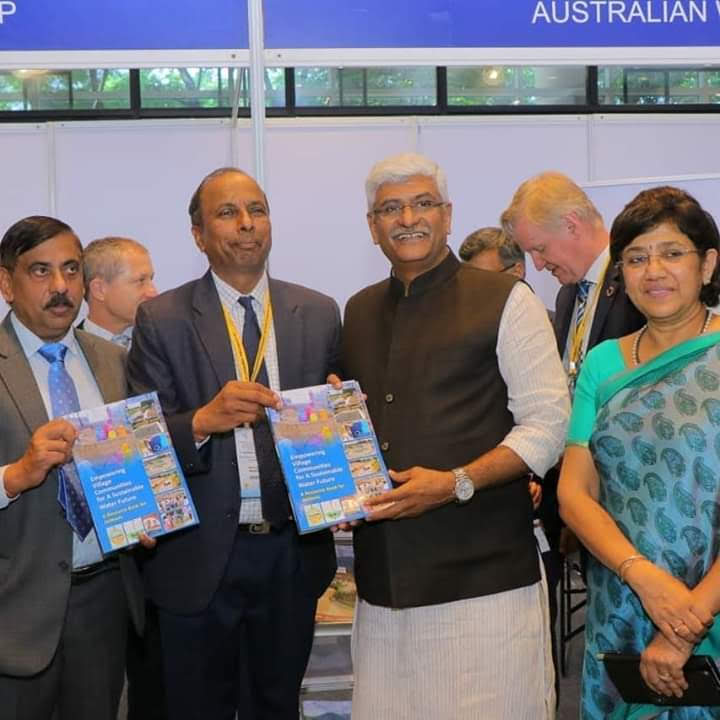 A new program designed to take the message of water conservation to the masses has been released in India.

The Jaldoot (Hindi word meaning 'water messenger') program has recently been approved by the Government of India for its implementation across the country through the MNREGA scheme of the Ministry of Rural Development.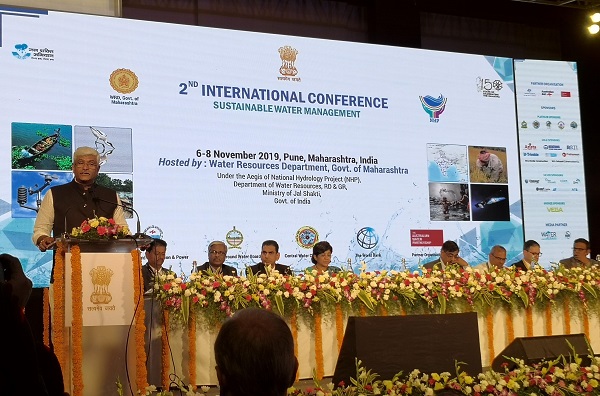 Based on the MARVI project, Jaldoot is a unique initiative that focuses on participatory groundwater monitoring and the sustainable use and sharing of groundwater at a village level. A training resource book 'Empowering Village Communities for A Sustainable Water Future – A Resource Book for Jaldoots' was launched by the Federal Water Minister, Mr Gajendra Singh Shekhawat, at the 2nd International Conference on Sustainable Water Management held in Pune, Maharashtra on 6 to 8 November 2019, organised by the Ministry of Jal Shakti, Government of India. The conference was attended by over 250 participants from across India and many parts of the world including Australia.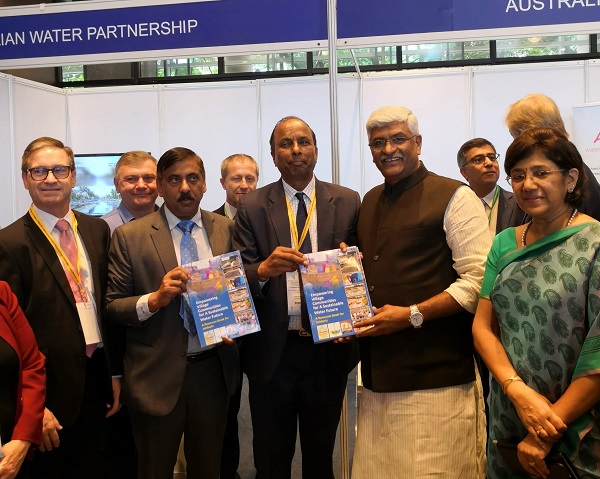 The Jaldoot Resource Book was jointly developed by the MARVI partners and the Central Ground Water Board, Ministry of Jal Shakti, Government of India. It is designed to help the 'JAL DOOTS' by empowering the village communities to plan and implement various interventions for augmenting ground water resources and managing its demand, while considering water conservation and rainwater harvesting, water resources assessment, monitoring of water levels and quality and water budgeting at village levels. This book will be further developed as a learning resources for grassroots' level water literacy and capacity building at the village level and will be translated into several Indian languages over coming months.
ICE WaRM has been a collaborative partner of the MARVI project (Managing Aquifer Recharge and Sustaining Groundwater Use through Village-level Intervention) which has been led by Professor Basant Maheshwari from Western Sydney University in collaboration with CSIRO Land and Water, and a consortium of organisations including over 30 researchers and 35 farmer researchers working collaboratively for village groundwater management. The project has been running in Rajasthan and Gujarat for the last 8 years and is supported by Australian Centre for International Agricultural Research (ACIAR) and Australian Water Partnership (AWP).
Earlier this year, ICE WaRM delivered a groundwater training programme at the National Water Academy, in the city of Pune, India, to participants from the Central Ground Water Board, Central Water and Power Research Station and the Ministry of Water Resources, River Development & Ganga Rejuvenation. The programme introduced modern 3g app technology for aquifer monitoring by villages and geospatial satellite data for water distribution and quality assessment. It also explored methods developed in MARVI and a MyWell App demonstration.
Related Links
New approaches to recharging aquifers in India