Water Innovation Lab Australia
Friday, 25 May, 2018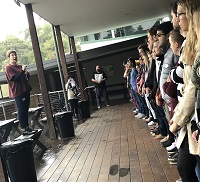 Around 60 young water leaders from around the world, between the ages of 20 and 35, gathered in the Yarra Valley, with a goal to create collaborative innovations that respond to the most pressing water challenges in Australia and the region.
Developing future water leaders to communicate across sectors and generations.
Held in Australia for the first time, 19 -25 May, the Water Innovation Lab, a global initiative of the Canadian NGO Waterlution, addressed themes such as: Low-Cost Tech & Solutions for Rural Access; Traditional Knowledge for Water Management; Urban Design; Water Quality & Resilience; and Agriculture, Drought and Flooding.
The activities are designed to develop future water leaders to think holistically, design innovatively, and communicate effectively across cultures, creating a platform to accelerate knowledge sharing and co-develop potential solutions to water challenges across the globe.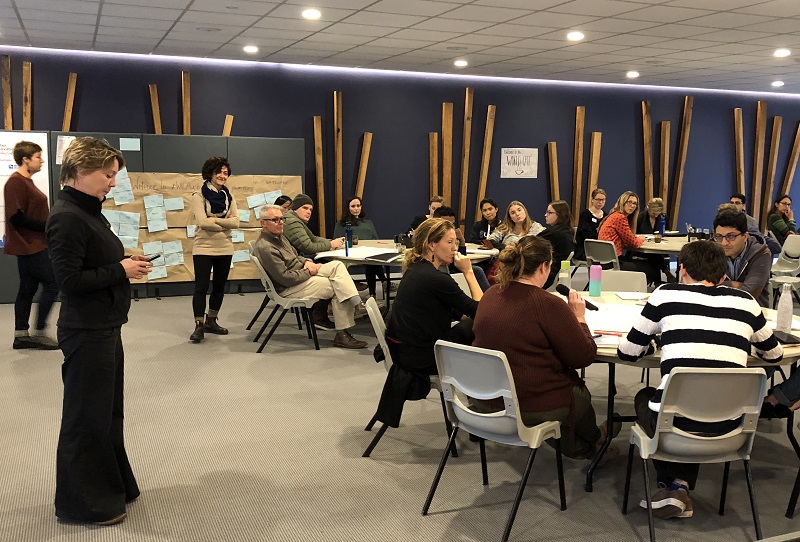 ICE WaRM joined DELWP, City of Melbourne and Resilient Melbourne as advisory partners, alongside Melbourne Water and Clearwater as Lead Partners and Innovation Partners, Jacobs and the Water Services Association of Australia.
With these and other partners and over 20 experts from the water sector, ICE WaRM provided personalised mentorship and project guidance to the young leaders over some of the days.
The week began with a number of tours and talks before the emerging leaders were tasked with exploring complex problems facing the water industry and pitching innovative solutions to various water industry experts.
The industry experts then choose two of the projects to be awarded 1) a $5,000 in-kind mentorship, and 2) a $5,000 cash fund, to further the projects and develop them beyond the WIL.
ICE WaRM was delighted to work with such key figures as: Tom Mollenkopf CEO of the Peter Cullen Water and Environment Trust and Senior Vice President of the International Water Association (IWA); Karen Campisano Manager of Research and Innovation with Water Services Association of Australia; Jason King Manager of Aboriginal Water Program at DELWP, and currently Senior Project Officer of IWM & Yarra Protection; Brigid Adams Manager of Integrated Water Management Planning and Support, Victoria State Government; Sridevi Patnaikuni Team Leader of Water Innovation at Melbourne Water; Belinda Hatt Senior Environmental Scientist and Integrated Water Management Consultant at Jacobs, Jamie Ewert National Engagement Manager at the CRC for Water Sensitive Cities; Penny Ball Coordinator of Water Sensitive Urban Design at City of Melbourne; Alison Whitten Operations Coordinator at Resilient Melbourne; Lindsey Brown Managing Director at Foundry; and many more.
We are looking forward to seeing the outcome from the Seed Fund of $5,000 from WSAA that was awarded to the "Native Waters Network" team, focused on Indigenous leadership in water governance and processes of reconciliation.
Related link:
https://waterlution.org/water-innovation-labs/wil-australia/