Water in the Bush
Friday, 19 October, 2018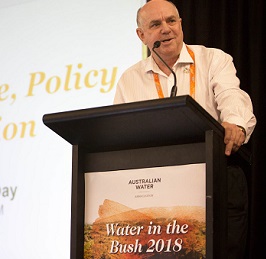 Over 130 local and interstate participants discussed the current and future state of water in Australia's North at the 29th Water in the Bush Conference held in Darwin last week.
Hosted by the Australian Water Association, the annual event delivered 30 presentations and brought together water professionals, the community and industry to engage in conversations on best practice in utility operations, water quality and emerging contaminants, water governance, policy and regulation, regional water management and water reuse, including community and customers.
The Hon. Eva Lawler MLA, Minister for Environment and Natural Resources, opened the Conference on Friday with a keynote address on Water Reform in the Northern Territory and ICE WaRM's Managing Director, Darryl Day, chaired a session on Water Governance, Policy and Regulation.
"Northern Australia has plentiful water resources, arable land and proximity to market advantages," said Darryl.
"The right policy settings based on good science, investment in research and development and water efficient infrastructure are needed to attract investment and realise North Australia's potential to contribute to global food security."
Neil Palmer, Principal Water Engineer at Tonkin Consulting, delivered a standout presentation on the Development of a New Export Industry Using Recycled Water which discussed the opportunity that high tech greenhouses provide in expanding Australia's high value fresh food exports.
Palmer outlined work that had been done in South Australia in the past three years on the feasibility of developing a new export focussed horticulture industry on the Northern Adelaide Plains.
"We are leveraging 50 years of experience with partners in the south of Spain. This area leads the way in efficient greenhouse development for Mediterranean climates and has become the food bowl for Europe" he said.
"We have far larger markets emerging in Asia where the people entering middle class are keen for fresh and healthy food products for their families. Northern Territory's proximity to the markets presents a persuasive case to look further into the opportunity here."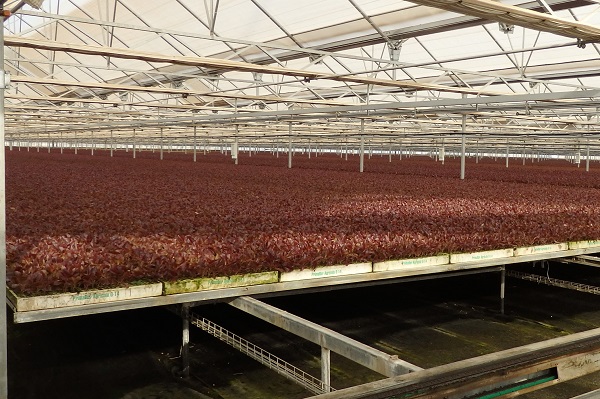 Tonkin Consulting is working on the detailed design of new water infrastructure for the Northern Adelaide Irrigation Scheme (NAIS) being constructed by Leed Valoriza JV for SA Water. The project forms part of the Northern Adelaide Plains Initiative being promoted by the South Australian Government's Primary Industry and Regions SA (PIRSA).
The 2018 Northern Territory Water Professional of the Year Award was also announced during the conference proceedings, awarded to ICE WaRM's Managing Director, Darryl Day for his passion and outstanding commitment to the water industry both in the Territory and more broadly.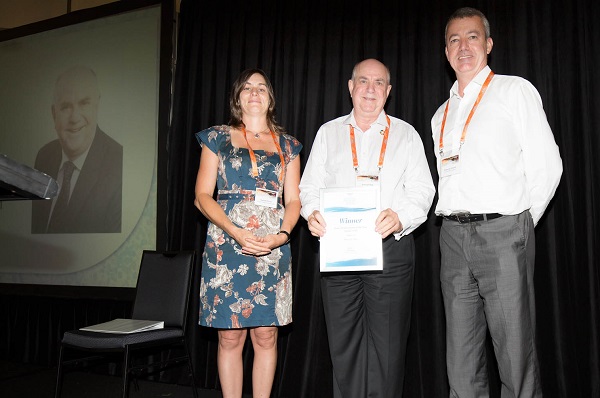 Related links
High-tech greenhouses the key to growing a new Australian export industry