Water Accounting Methods For China
Sunday, 3 October, 2010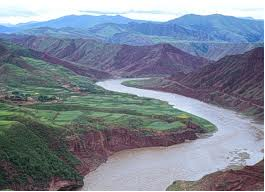 ICE WaRM is hosting a delegation of Chinese specialists interested in contemporary water accounting experiences in Australia, for possible implementation in China.
Among the more recent innovations is the System of Environmental Economic Accounting for Water, which is now gaining international recognition.Over the last two years, ICE WaRM has been facilitating introductions to the latest developments in water accounting, aimed at emerging leaders from the water sector in China and south east Asia.
The first programme includes visits to key study centres in Canberra, Melbourne, Adelaide and Sydney for a series of seminars and meetings with a wide range of water measurement and accounting specialists.
The intensive programme also includes field visits which demonstrate the practical application of water accounting theories.