WA Water Corp Debut for ICE WaRM Course
Wednesday, 2 December, 2009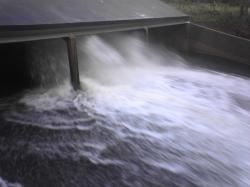 ICE WaRM has delivered the first two-day short course on Hydraulics and Hydrology for Non-Engineers at the Water Corporation of Western Australia.
The course, led by Dr Terry Lucke from the University of South Australia's School of Natural and Built Environments, introduces the basic principles of hydraulics and hydrology to people with limited or no prior training in water engineering.In this case, the Water Corporation aimed to increase the overall understanding of hydrology and hydraulics among staff who work in water quality.
The success of the programme means the Water Corporation is now working in partnership with ICE WaRM to deliver more short courses in 2010.