University of Dundee Promote EU AU Exchange
Monday, 6 December, 2010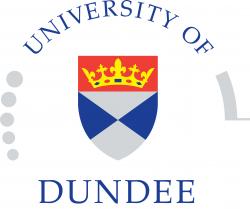 A senior British academic recently visited Australia promoting the major EU-AU SWaRM exchange programme between ICE WaRM and European partner universities.
Dr Alison Reeves, Head of Geography at Dundee University in Scotland, is encouraging Australian-based students to take part in the European Union – Australia (EU-AU) Sustainable Water Resources Management (SWaRM) exchange programme.The exchange programme gives 90 students the opportunity to further their water-related studies overseas. Up to 45 students from ICE WaRM's partner universities – the University of Adelaide, Deakin University, the University of South Australia, Flinders University and CQUniversity – can apply to study for five months or ten months at one of three leading European universities – the University of Dundee in Scotland, the Technical University of Delft in The Netherlands and the Technical University of Dresden in Germany.
Another 45 students from Europe will be able to further their studies in Australia.
The University of Dundee is the coordinating institution for the EU partners, and ICE WaRM is coordinating the Australian partners in this activity.