Taihu Basin management in China
Friday, 9 November, 2018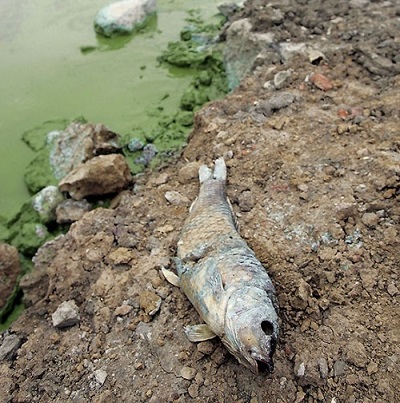 The International Centre of Excellence in Water Resources Management (ICE WaRM) is working with the South Australian Government to develop new approaches to water and basin management in South Eastern China.
South Australia's Department for Environment and Water have signed a memorandum of understanding (MOU) and action plan to work together with Jiangsu Department of Environment Protection to improve the health of the Taihu Basin.
Ben Bruce, Executive Director of Water for the South Australian Department for Environment and Water said South Australia's approach to supporting economic growth alongside the protection of critical water resources is getting increased international attention.
"The state's water and environmental expertise, training and research and associated legislation and policy are considered to be world leading," Mr Bruce said.
Through a partnership with the Jiangsu International Environment Development Centre and Hohai University, ICE WaRM is jointly developing an ongoing capacity development programme to provide a foundation for Chinese officials at all levels to exercise their water management responsibilities in major basins across China, as required under national directives and policy.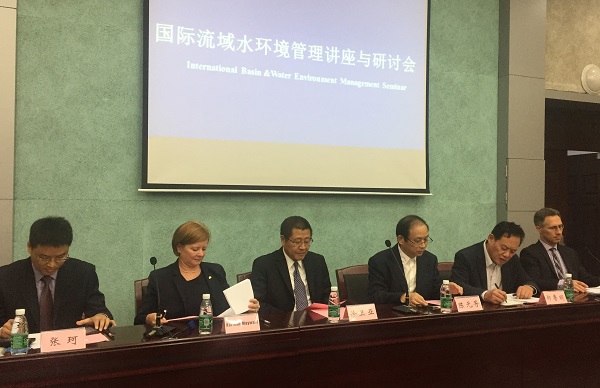 A pilot program was delivered during the Jiangsu International Summit in Nanjing on 22 and 23 October, targeting individuals with roles in Government management that involve oversight of the basins of Tai Lake, Poyang Lake, Dongting Lake and Cao Lake.
Ms Karlene Maywald, Strategic Advisor, International Water Opportunities with the South Australian Government and ICE WaRM Chair, presented an overview of River Basin and Catchment Management.
"It is important that basin management approaches be developed specifically for local circumstances," explained Ms Maywald.
"Starting with clear and evidence based outcomes for communities, the environment and the economy is critical."
The Taihu basin is a significant catchment in the southern Yangtze Delta in South Eastern China, covering an area of 36,895 square kilometres, with a population of over 50 million people and being home to around 12% of China's gross domestic product (GDP).
This programme will now be packaged as a continuing initiative to be delivered through the International Centre of Excellence in Water Resources Management in Adelaide and Hohai University in Nanjing across China over the coming years.
Related Story
South Australia strengthens ties on water challenges with China
Department for Environment and Water