Supporting sustainable water management for agriculture in Egypt
Wednesday, 27 November, 2019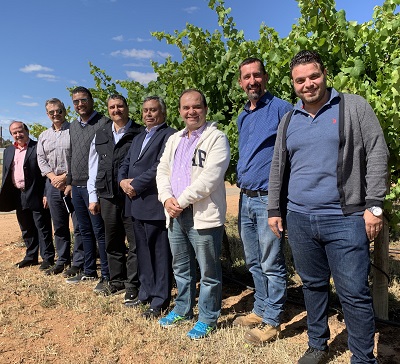 Egypt is reclaiming land to expand its agricultural land area by 2%, to support a sustainable increase in food production, in response to a growing population.
By 2030 the country's population is expected to increase by 8% to 115 million people while a dependency on imported crops such as wheat, yellow maize, and faba bean persists. Reclaiming land in the desert has long been a goal of successive governments to meet the challenging demand for finite water resources and addressing the trade deficit.
On 9 to 20 November, supported by the Food and Agriculture Organisation of the United Nations (FAO), ICE WaRM hosted a high level delegation of professionals from Egypt who are responsible for implementing and planning the newly land reclamation activities. The programme "Modern irrigation in Australia in support of water monitoring systems and increased water productivity" raised awareness of international best practise with a focus on irrigation optimisation and modern methodologies for new land irrigation that are also suitable for prevailing conditions in Egypt.
The Deputy Minister, Ministry of Water Resources and Irrigation, Dr Ragab Ali Abdel-Azim, led the delegation and expressed great interest in Australia's innovative agricultural methods and water sharing practices.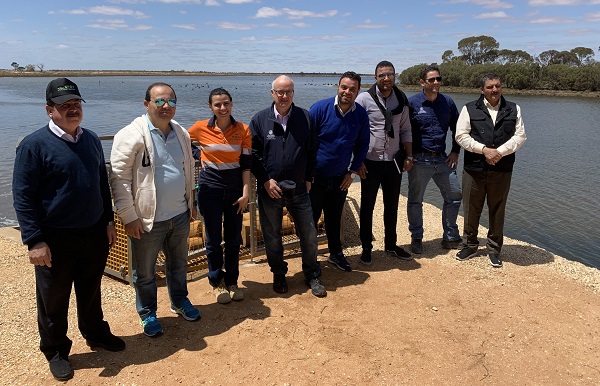 The high level delegation included participants from the Ministry of Water Resources and Irrigation (MWRI), Ministry of Agriculture and Land Reclamation (MALR), the Water and Environment Research Institute, and Mr Mohamed Yacoub, FAO Representative for programmes in Egypt. During the study programme the delegation participated in discussions on water trade, policy and development issues with the Murray Darling Basin Authority in Canberra, learnt about Australia's water reform journey and water reuse technologies in Adelaide ,and investigated irrigation and water related research down to the farm level, at the Loxton Research Centre in South Australia.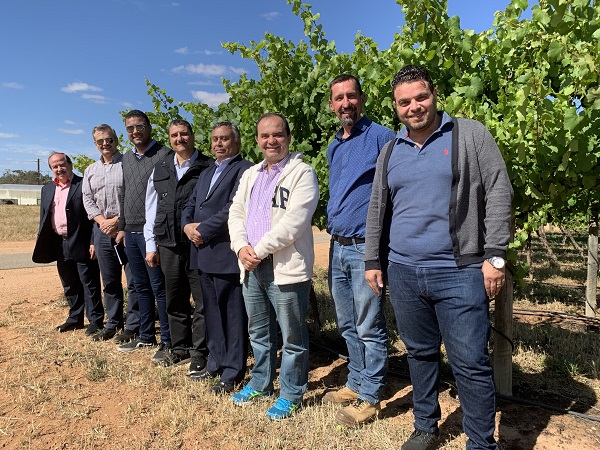 The study programme provided a comprehensive understanding of water productivity using high level techniques such as remote sensing, water treatment and reuse, and allowed the opportunity for developing a vision for integrated water management.
"The tour was very well received by the delegation who are keen to plan a further study visit to address water efficiency, policy for newly reclaimed land, and recycled water," said ICE WaRM Chief Academic Officer, Dr Ian Reid.
"There was also an interest in providing input into Egypt's 2050 strategy and new water law."
Another outcome of the visit was interest in moisture sensors developed by Sentek, an Australian company which has worked in Egypt for many years and plans for further discussions with the Ministry.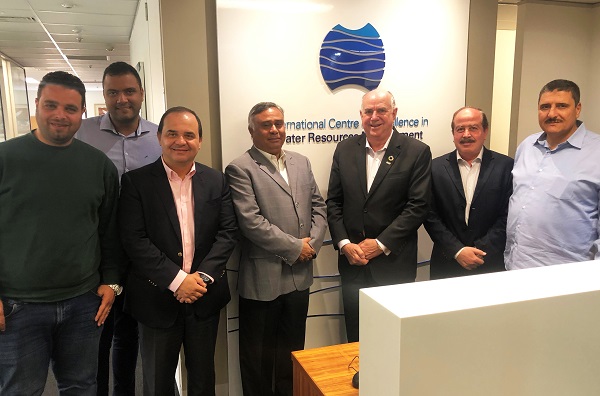 Related links
FAO in Egypt – Support Sustainable Water Management and Irrigation Modernization for Newly Reclaimed Areas