Strengthening the voice of women in water
Thursday, 8 March, 2018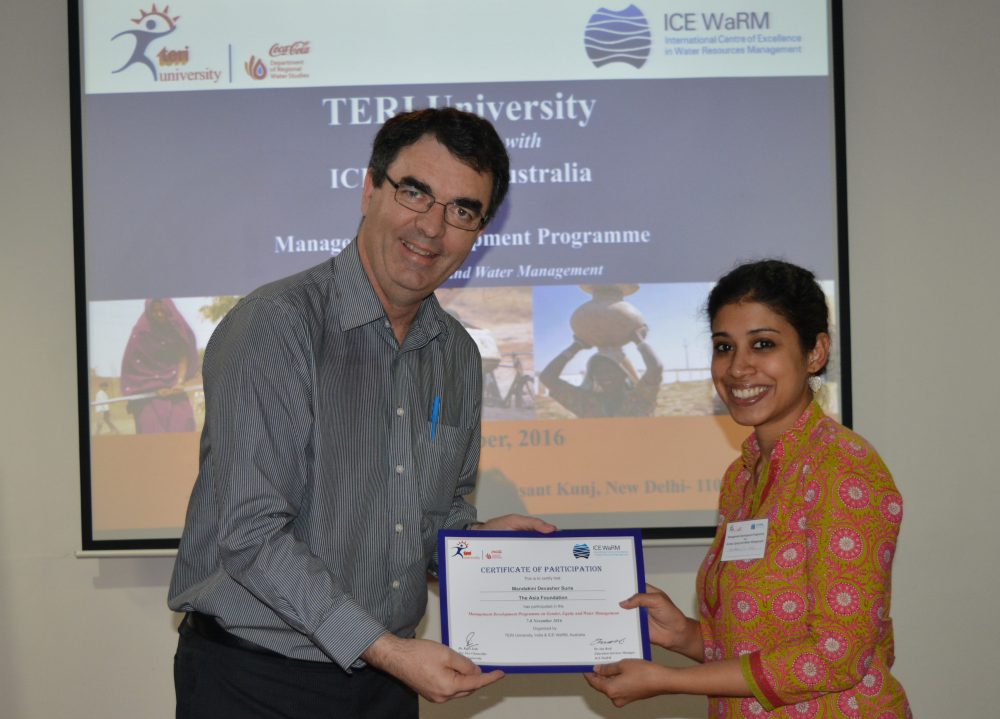 Today we celebrate International Women's Day and recognise the social, economic, cultural & political achievements of women from around the world.
While many efforts are being made to improve diversity and inclusion across the water sector in Australia and around the world, gender and equity remain a challenge and there is still much to be done.
To acknowledge this day, the Department of Environment and Natural Resources in the Northern Territory will host its inaugural Women in Water Symposium. Inspired by Senior Hydrologist and Water Planner, Joanna Ellis, from Power and Water Corporation, the event is supported by IAH Australia, the Australian Water Association and others.
The department's CEO, Joanne Townsend, describes the event as a way to showcase the diverse and impressive body of work being undertaken by some of the Territory's very best scientists, who just happen to be women!
The Symposium speakers include water scientists working for various organisations including Geoscience Australia, Charles Darwin University, Bureau of Meteorology, Regional Development Australia (NT), CSIRO and the Northern Territory Government.
Dale Wakefield, Minister for Territory Families said that such events are an important opportunity to acknowledge the continuing journey that women have taken to achieve equal rights.
"Territory women are leaders and future leaders.  We are business managers and workers.  We have roles of huge influence over future generations as mothers and grandmothers," Ms Wakefield said. "Despite this, the gender equality gap in the NT is large."
In India next week, the 'Management Development Programme on Gender, Equity and Water Management' will commence at TERI School of Advanced Studies in Guwahati, which includes both male and female participants from federal and state water agencies, corporations and NGOs.
In November 2016, ICE WaRM and TERI School of Advanced Studies ran a two-day programme in Gender, Equity and Water Management in New Delhi. ICE WaRM is proud to partner again with TERI to deliver this new programme and support the increased inclusion of women in decision making roles in water management. A further 3 programmes are anticipated for later in the year and into 2019.
The two-day programme aims to better inform participants and motivate them to make changes within their overall sphere of influence as well as to emerge as stronger advocates for gender equity at a personal level. ICE WaRM's Chair, Karlene Maywald will join the work and deliver a keynote address.
This work is supported by the Sustainable Development Investment Portfolio (SDIP) programme funded by DFAT.
TERI School of Advanced Studies www.teriuniversity.ac.in/gender/