Special ICE WaRM Workshop at IWA World Water Congress
Monday, 5 September, 2016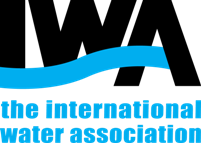 ICE WaRM will play a significant role in the International Water Association's World Water Congress in Brisbane in early October.
ICE WaRM will present a special workshop on River Modelling for Decision Makers on 9 October.
This year's Congress is making cities a key priority, with a forum to share knowledge of integrating city and water management for customers and communities.
The IWA World Water Congress is a global event for water specialists. The Congress and Exhibition bring together more than 5,500 water, environment and related professionals from more than 100 countries. The Congress offers new insights into how pioneering science, technological innovation and leading practices shape the latest advances in water management.
Keynote speakers include Gunter Pauli – known as The Steve Jobs of Sustainability, John Thwaites – from the Monash Sustainability Institute and Chair of ClimateWorks Australia, Barbara Frost – WaterAid Chief Executive, Eva Abal – from the University of Queensland, Ben Schouten and Joan Rose from Michigan State University.

More info, contact ICE WaRM