Smart phone application making invisible water visible
Tuesday, 30 April, 2019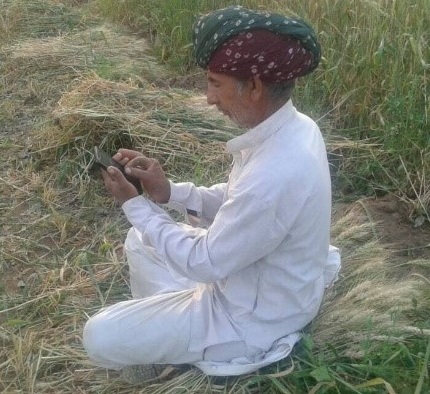 A new version of an innovative App used in India to display the current groundwater level in wells, together with rainfall, checkdam water levels and water quality, has now been released on Google Play.
MyWell is a smart phone application which was originally developed for crowdsourcing data as part of the MARVI project (Managing Aquifer Recharge and Sustaining Groundwater Use through Village-level Intervention) however, the App can be used by anyone who is interested in monitoring groundwater levels and other parameters at any location, worldwide.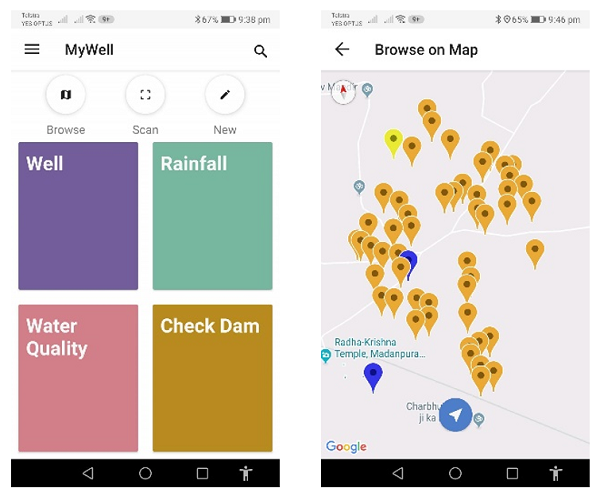 MARVI project is led by Professor Basant Maheshwari from Western Sydney University in collaboration with CSIRO Land and Water and number of partners in India. It was established to improve the security of irrigation water supplies and enhance livelihood opportunities for rural communities in India. This is achieved through effective participatory groundwater monitoring at village level, assessment of the effectiveness of current rainwater harvesting and groundwater recharge and the development of demand management strategies to ensure sustainable groundwater use.
"MyWell works by crowdsourcing data from MARVI's network of volunteers called Bhujal Jaankars (BJ) – a Hindi word meaning 'groundwater informed' volunteers." said Professor Maheshwari.
"This information allows users to check the last recorded values of groundwater level depths, rainfall amounts, checkdam water levels and water quality parameters along with historical trends of data for a simple comparison, analysis and decision making."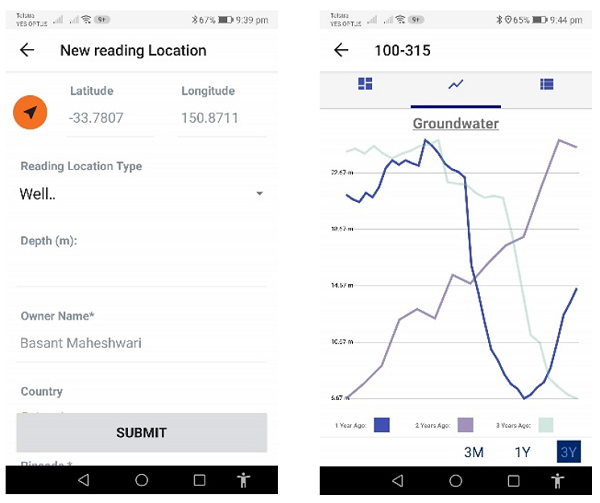 One of the new features in version 2.0 is the option to photograph a reading displayed on meter or scale for later verification if required. QR code functionality has also been included to help quickly identify the measurement location within the App and allows the option to record a range of water quality parameters.
MyWell will now record the time, date and GPS coordinates of the reading location when the volunteer is at the site taking the reading. This feature of the App will add to the quality assurance of the readings taken by the volunteers.
Public participation is key to managing groundwater in the future and MyWell can greatly help to:
Engage farmers, schools and local communities in monitoring groundwater and other water parameters;
Provide local data that can help in more informed dialogue on sustaining groundwater use;
Help in easy collection and availability of groundwater and other related data widely; and
Visualise groundwater data and empower farmers to self-manage groundwater sustainably at the village and municipal council levels.
More than half of India is undergoing serious water stress and
The MARVI project (www.marvi.org.in) Managing Aquifer Recharge and Sustaining Groundwater Use through Village-level Intervention, is a project funded by the Australian Centre for International Agricultural Research (ACIAR) which has been in operation in India in the States of Gujarat and Rajasthan since 2012.
Learn more information about MARVI
Webinar: Managed Aquifer Recharge thru Village-level Interventions – MARVI
The MARVI Declaration
Research and Project Summary