Securing safe and reliable water supplies in India
Thursday, 3 October, 2019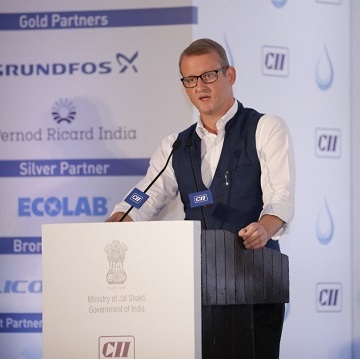 India is serious about the challenge of securing water to meet increasing demand. This was highlighted at the Confederation of Indian Industries 5th Water Innovation Summit held in New Delhi 18-19 September, with a specific focus on transforming to a water smart and water secure India.
Supported by the Australian Water Partnership (AWP), ICE WaRM and other AWP Partners, represented Australia as Partner Country and facilitated a delegation of Australian water businesses to the event.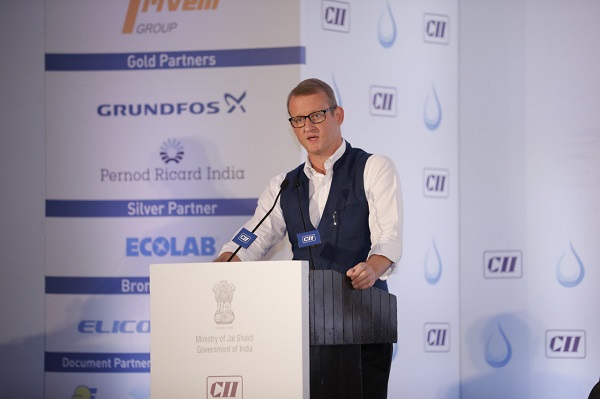 Australia's Deputy High Commissioner, Rod Hilton opened the Summit by acknowledging the country's ambitious goal to provide piped and potable water to 100 per cent of households by 2024, and the creation of the Jal Shakti Ministry, which merged the Ministry of Drinking Water and Sanitation with the Ministry of Water Resources, River Development and Ganga Rejuvenation.
"Achieving water security requires an integrated approach that considers the demand for water across sectors including agriculture, industry, energy and food. All elements of this "nexus" underpin several of the Sustainable Development Goals, to which all countries around the world have committed," said Mr Hilton.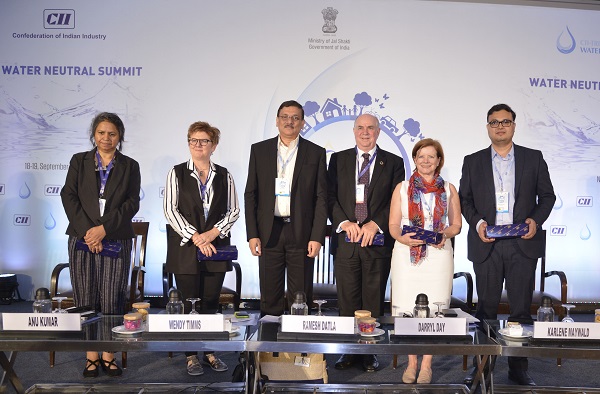 Hon. Karlene Maywald, Chair, International Centre of Excellence in Water Resources Management & Strategic Adviser, International Water Opportunities, South Australian Government, gave a keynote address which highlighted the challenge of competing demands for water and the importance of establishing critical partnerships. Ms Maywald was also a panellist on the International Plenary, which was co-chaired by ICE WaRM Managing Director, Darryl Day.
Principal Policy Officer and Senior Hydrogeologist, Department for Environment and Water (DEW), South Australia, Ms Simone Stewart, provided a presentation on Securing Groundwater for Economy & Liveability with reference to South Australia's experience.
This presentation was extremely popular with attendees who were interested in further discussing the applicability of Managed Aquifer Recharge (MAR) for Indian groundwater resources, especially as a mechanism for harnessing the monsoonal rains, and with reference to the guidelines we have in South Australia which ensure that the quality of water discharged into the aquifer is appropriate.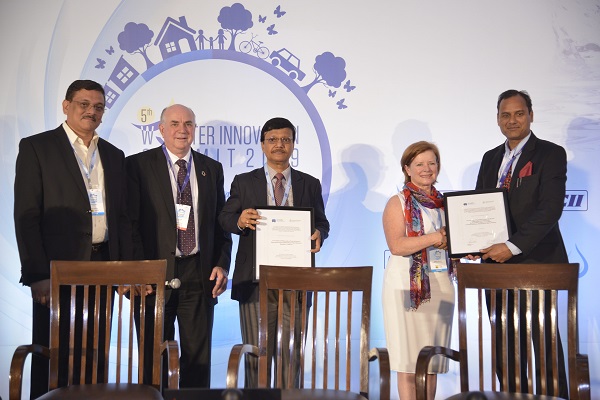 During the Australia session, ICE WaRM and DEW presented a Certificate of Recognition to the Government of Rajasthan, Public Health and Engineering Department and the Rajasthan Centre of Excellence in Water Resources Management (RaCE WaRM) for their innovative and productive collaboration under the Memorandum of Understanding (MoU) between the Government of Rajasthan and the Government of South Australia.
Further, ICE WaRM and DEW presented a Certificate of Recognition to Government of Maharashtra; Water Resources Department and the Maharashtra Water Resources Regulatory Authority in recognition of the collaboration under the Memorandum of Understanding (MoU) between the Government of Maharashtra and the Government of South Australia. The MoU supports the long-term relationship on water, including support for centre of excellence, the Maharashtra Centre for Innovation, Progressive Regulation and Awareness in Water (M-CIPRAW).
In addition to the 2-day Summit, ICE WaRM and the South Australian Department for Environment and Water, facilitated a 3-day business mission for Australian water businesses, providing a programme of high-level meetings with the Indian private sector and Government departments, in Delhi, Mumbai and Jaipur.
Visits with Mahindra Group, TATA Trusts, Maharashtra Water Resources Regulatory Authority (MWRRA) and JSW Foundation received much enthusiasm from both countries and opened new project opportunities with South Australian company Hydro-dis.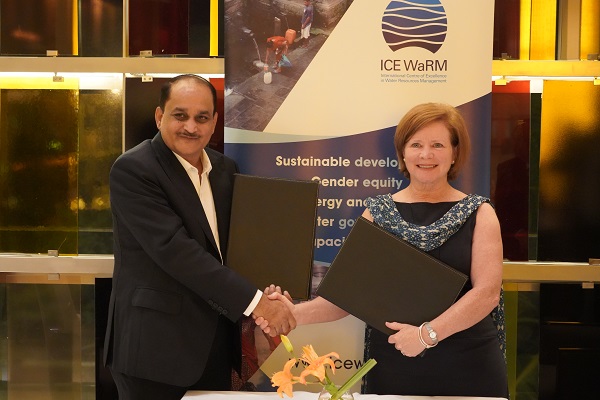 Other highlights from the programme included the signing of an MoU between ICE WaRM and the Science and Technology Park University of Pune, exchange of MoU agreement between CSIRO and Manipal University in Rajasthan, as well as a unique visit to Theekariya Village in Rajasthan which provided valuable insight into community water planning processes and the launch of the Water Awareness Campaign by Hon. Karlene Maywald.
With Memorandums of Understanding between the South Australian government and the Indian states of Maharashtra and Rajasthan, South Australian water businesses are uniquely placed to effectively engage with businesses in India through established relationships and government support. The Water Business Mission has helped to strengthen these relationships and was successful in commencing new discussions on future partnerships between Indian industries and South Australian technological solutions, showcasing South Australian water capability to international markets, establishing more detailed market intelligence of future opportunities for the South Australian water sector, and initiating discussions about a Rajasthan government delegation to South Australian in the near future.
Opening Address
Australian Deputy High Commissioner Rod Hilton
Read the speech here
Webinar: India-Australia water business opportunities
Economic engagement with India through water
View past webinar here