Seasons Greetings from ICE WaRM
Thursday, 18 December, 2014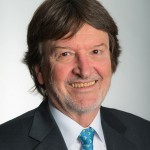 From the CEO
ICE WaRM has passed another landmark – celebrating 10 successful years of operations.
Over that decade, we have established a strong national and international reputation for capacity building in water resources management – a reputation which continues to grow.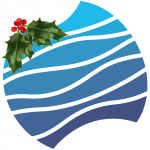 As well as our education and training programmes in Australia, ICE WaRM has forged trusted partnerships in all the major continents – particularly in regions such as South-East and East Asia, South and Central Asia, the Middle East, Europe, Sub-Saharan Africa and Latin America.
Among many other achievements and accolades, we have helped foster understanding and collaboration between authorities with shared interests in regional water systems which extend across a number of boundaries. Strengthening these relationships with new skills is an important commitment, with long-term outcomes.
Our tenth anniversary provides an opportunity for ongoing reflection and renewal within an established and stable structure.
This year, we have welcomed two new Board members – National Water Commission Chair and former South Australian Minister for Water Security and the River Murray Karlene Maywald, and Adelaide-based barrister Judith Bradsen, who has extensive experience in water-related issues. Both bring valuable new insights.
Once again, we gratefully acknowledge the contributions of the very large group of partners and supporters – many of whom have been with us since foundation.  I particularly thank the South Australian Government and the Commonwealth Department of Foreign Affairs and Trade for their continued support.  On behalf of the ICE WaRM team, I extend best wishes for the festive season to all partners and staff.
Best wishes for the new calendar year, as we look forward to working with you in 2015 and beyond.
Some highlights of 2014: