Science for solutions in the Indus Basin
Thursday, 7 June, 2018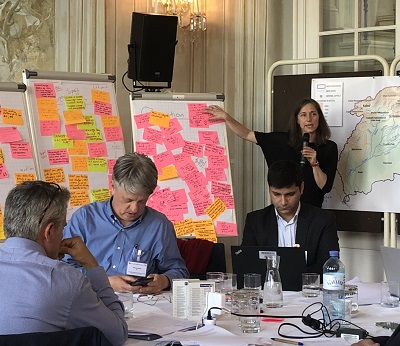 The Indus River Basin is a complex and changing system, shared by Afghanistan, China, India, and Pakistan. Elements of climate, population growth and political uncertainty, make decisions integral to social, economic and political systems, hard to get right.
For the basin to continue to provide important ecosystem and livelihood services to the 268 million people within and beyond its boundaries, researchers and policy makers from the region need to work together.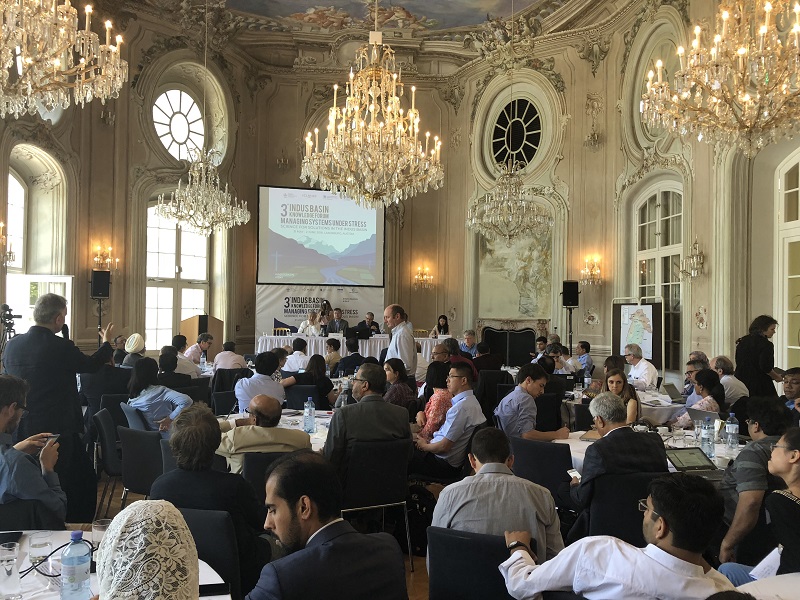 The 3rd Indus Basin Knowledge Forum which convened in Laxenburg, Austria, 31st May to 2nd June, Managing Systems Under Stress: Science for Solutions in the Indus Basin, provided an interface to develop an equitable and sustainable future direction of the basin, while with an emphasis on science-based decision making.
The integration, between the multitude of disciplines as well as both upstream and downstream, working with a basin-wide approach, offered additional opportunities to develop and share knowledge and find solutions.
Darryl Day, Managing Director of ICE WaRM participated in the Knowledge Forum and said, "the passion, commitment to interdisciplinary collaboration presents a bright future in addressing the issues of the Indus Basin".
The basin also faces significant impacts of over extraction of both surface and groundwater, risk from pollution, especially from urban wastewater and agricultural practices, an increasing population and climate change.
Water management in the basin presents many challenges including water security for urban populations, water for increased economic development, improved food productivity and restoring environmental water.
Co-hosted by the International Centre for Integrated Mountain Development (ICIMOD), the International Institute for Applied Systems Analysis (IIASA), the International Water Management Institute (IWMI) and the World Bank, the meeting reviewed outcomes from last year's forum held in Sri Lanka.
The meeting also reviewed economic, societal or environmental scenarios for 2050, which participants to the forum had developed at an earlier workshop facilitated by IIASA. The commitment to developing scenarios was a priority identified in 2017, and drew on the specialist expertise of IIASA.
Darryl said, "there was a strong focus on capacity development in all discussions, and the consideration of specific Indus Basin Sustainable Development Goals was a constructive approach in focusing on near and medium-term activities".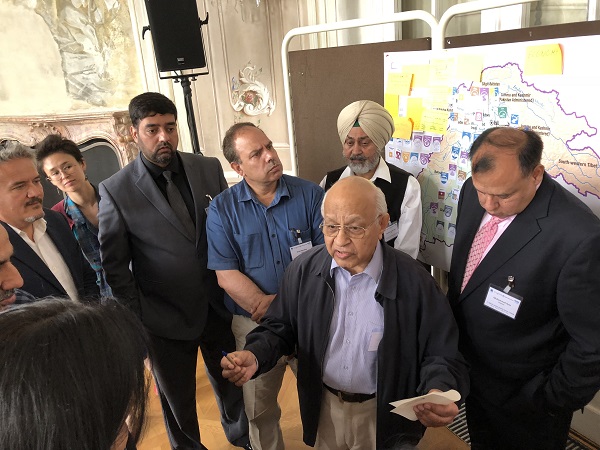 ICE WaRM is committed to working in partnership with the hosting organisations, governments and other agencies, to build and strengthen future inter-country and inter-institutional knowledge sharing around the Indus Basin.
Related link:
http://www.worldbank.org/en/events/2018/05/30/third-indus-basin-knowledge-forum